AUTHOR : Uber
PUBLISHED : 2019-01-11 16:00
CES 2019: Kia's AI car adapts to passengers feelings
The car producers AI-based R.E.A.D. system is on schedule for this years CES 2019.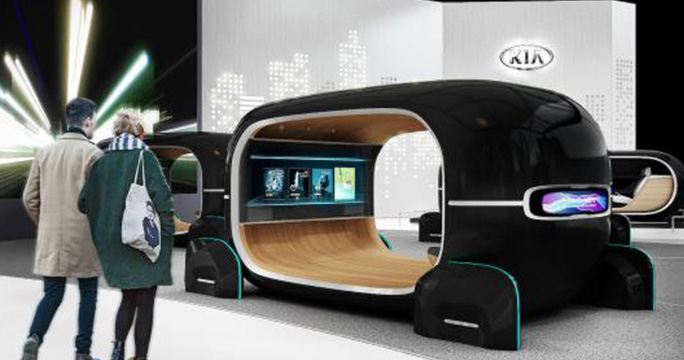 Real-Time Emotion Adaptive Driving System, or R.E.A.D., will become part of Kia's future car production, and at CES 2019 Kia will show a cabin which is capable of adapting to the passenger's feelings with the help of sensors, which read face expression, pulse and electrodermal activity. Based on these readings the R.E.A.D. system can personalize the cabins interior and consider all five senses.
Kia states:
"Part of the system also includes music-response vibration seats, which match seat vibrations to the frequencies of whatever music is being played in the cabin. The seats can also provide massages and haptic alerts connected to the vehicle's driver-assist system"
At CES 2019, Kia also has their V-Touch gesture control technology, which takes advantage of 3D cameras which track eye and finger movements, and that way open up the possibility for controlling in-car features like light, air-condition and entertainment systems like radio and GPU, without the use of physical buttons or touchscreens.
"Kia considers the interactive cabin a focal point for future mobility, and the R.E.A.D. System represents a convergence of cutting-edge vehicle control technology and AI-based emotional intelligence," Hyundai Motor Group's head of research and development, Albert Biermann, said in a statement. "The system enables continuous communication between driver and vehicle through the unspoken language of 'feeling', thereby providing an optimal, human-sense oriented space for the driver in real-time"
Image & Source
Kia