AUTHOR : Berleburg
PUBLISHED : 2019-12-19 10:52
Speech Recognition in Outlook
Do you write a lot of long mails? Do you feel that your keyboard is holding you back? Then speech recognition might be just the tool that you need.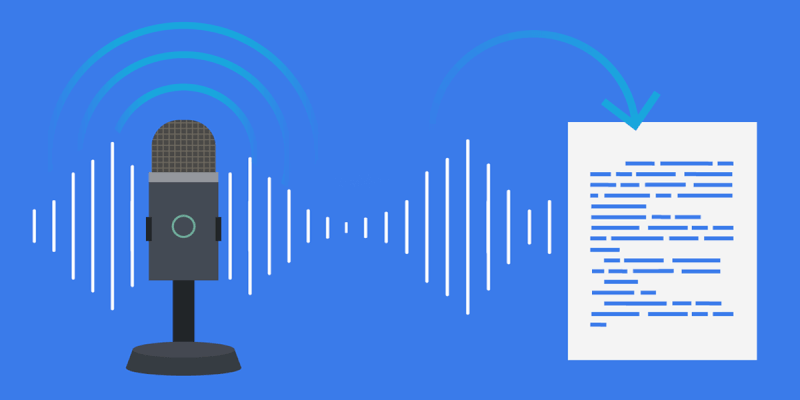 Easy and Timesaving
It can at times be a comprehensive task to put words and thoughts into writing by simply using a keyboard. If you are tired of writing one page after the other, or feel that your writing skills are holding you back, speech recognition might just be the right solution for you, and it can potentially save you a lot of time too.
It should be quite obvious to most people that we speak much faster than we type. In fact, studies show that you can save upwards of 30-40% of the time you'd spend typing when using speech recognition tools instead.
With a microphone or dictation unit connected to your PC, you can just lean back in your office chair and have your most important mails typed for you by simply speaking out loud. You simply say what you want to have typed, and your microphone will pick up all of your sentences, and Outlook then converts it directly from speech into text in real-time. It's never before been this easy and fast to write e-mails.

Professional Use
Dictation and speech recognition is not a new phenomena, and there are many different devices and dictation solutions on the market. However, it isn't until just a few years ago that the accompanying hardware and software technologies, used for dictation and speech recognition, have been so fine polished that they now warrant professional use.
Speech recognition can also be used to generate more uniform data within companies by applying a software-based set of rules that can help to streamline the recorded data across the entire company. This way, no matter how proverbial one's language might be, you can achieve a uniform result of e.g. dates and numbers.
Installation
In order to use the speech recognition and text-to-speech features of Windows, you need to have a compatible microphone, or dictation unit, connected to your PC. It might also be a good idea to install drivers for your device - even if it seems to be working from the get-go. The drivers help you to avoid errors and to improve overall performance. The drivers might also unlock additional features that will otherwise be disabled. Before you start, make sure that the device is selected as your primary input in the Windows audio settings.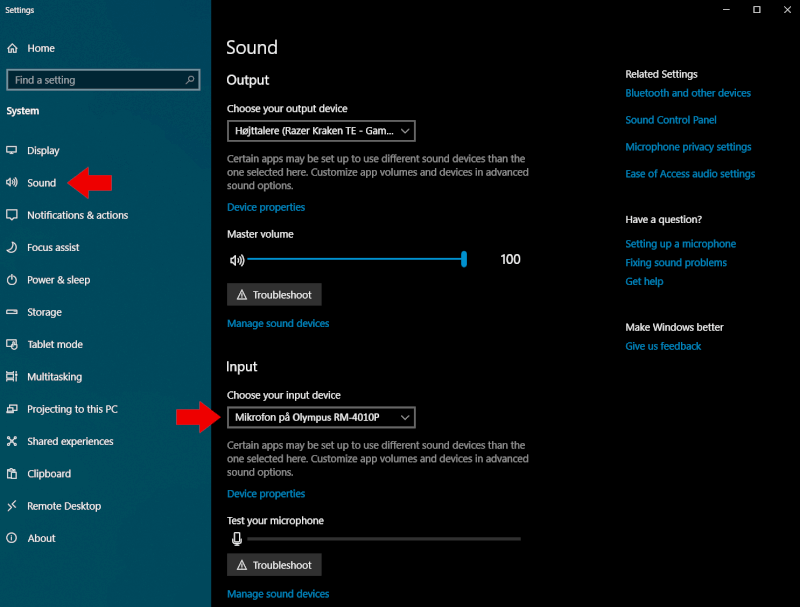 Advice and Guidance
Even though speech recognition technology continues to evolve, and is way more polished today, compared to only a few years ago, mistakes are still unavoidable and bound to occur.
We therefore recommend that you speak clearly and a bit slower than what you would normally do. We also found out that speech recognition works best when expressing whole sentences, and less so when enumerating and expressing just keywords.
Speech recognition and text-to-speech can be used in all text-based programs in the Microsoft Office suite, including Word, Excel, Outlook, PowerPoint and OneNote.
If you need help setting up speech recognition in Windows 10, you can find a guide right here.
Our Test
Here at Tweak, we've tested Microsoft's speech recognition in Outlook with the RecMic RM-401P dictation device from Olympus.
It's a device that we've previously tested and it was therefore an obvious choice to make use of it for this test as well. However, any headset or recording device should work just as fine.
Keep in mind that the microphone is crucial for for good recognition and it's therefore important that you use hardware devices that have a special focus on speech in order to ensure optimal results. Typically, dictation microphones will feature a host of advanced technologies that are targeted speech. They also often feature advanced noise dampening systems such as AND that we know from various headsets.
We know from our previous test that the RM-401P is specifically optimized for use with speech recognition software, and therefore it's the obvious candidate for this guide.