AUTHOR : Berleburg
PUBLISHED : 2019-12-27 10:34
MSI MEG X570 Unify
Yet another MSI X570 motherboard has arrived here at Tweak, and this time around we'll be taking a look at the MSI MEG X570 Unify ATX motherboard.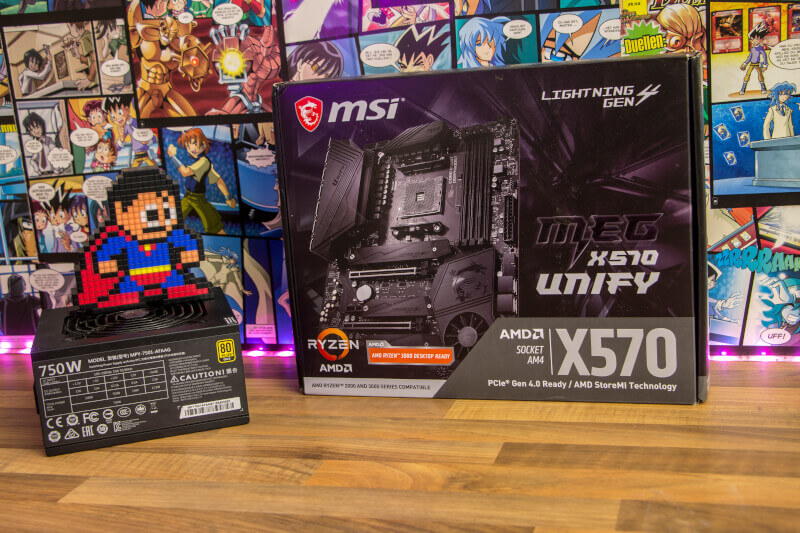 It's time for us to have a look at the last of the MSI X570 motherboards that we've received recently. Last time, we looked at the MSI MPG X570 Gaming Edge Wifi, and this time it's the MSI MEG X570 Unify that will be on our testbench.

Specifications
SOCKET: AM4

CPU (MAX SUPPORT): Ryzen 9

CHIPSET: AMD X570

DDR4 MEMORY: Up to 4600 MHz

MEMORY CHANNEL: Dual Channel

DIMM SLOTS: 4

MAX MEMORY (GB): 128 GB

PCI-E X16: 3

PCI-E X1: 2

SATAIII: 4

M.2 SLOT: 3

LAN: Realtek 2.5 Gbps controller

AUDIO: Realtek ALC1220

DIRECTX: 12

FORM FACTOR: ATX

SLI: Yes

CROSSFIRE: Yes

OPERATING SYSTEM: Support for Windows 10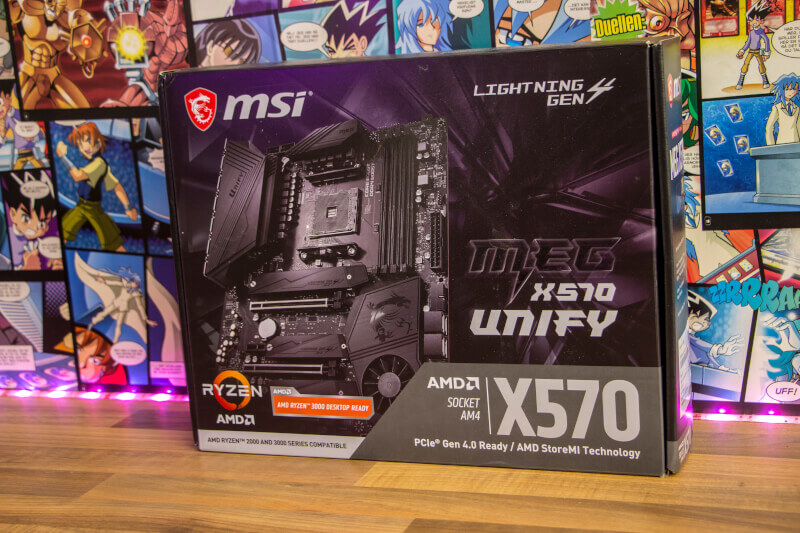 The MSI MEG X570 Unify comes in a rather plain MSI box. What's clear from the get-go is the fact that MSI have focused on the darker tones for this one. This also makes a lot of sense given the fact that this board features absolutely no LED lights whatsoever. So, this is a board for those of us who feel that RGBs are not a necessity for a modern PC.
As such, the MEG X570 Unify features only black with a few gray undertones, here and there, which really consolidates the non-RGB aesthetic. The board itself is built on a sapphire black PCB with an ATX form factor. It houses all of the most common high-end onboard components that you'd expect of a modern gaming motherboard. We'll talk about that in a moment.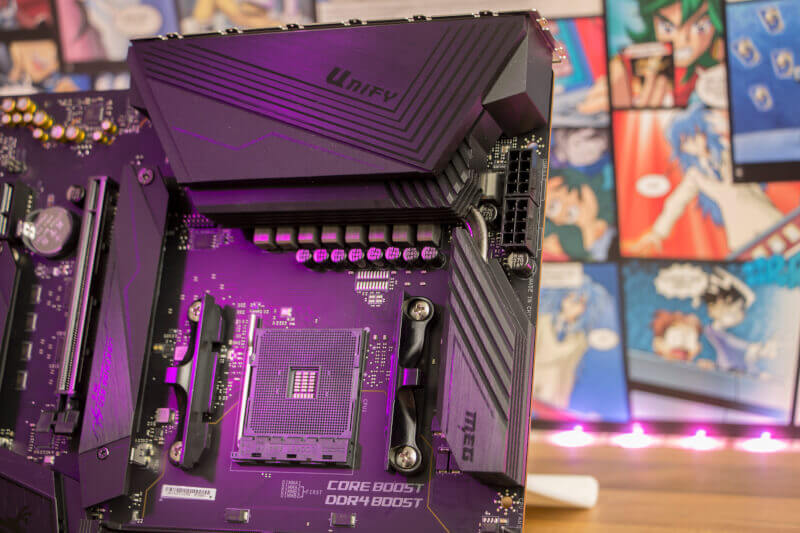 On top of the VRM, MSI has bestowed this board with a huge Twin Frozr heatsink, which ensures that everything is kept cool even under the most vehement of overclocking scenarios. We also note that MSI has added two 8-pin EPS connectors, but that doesn't mean that you have to use both of them. It is mostly there in order to meet the power demand of the most hardcore overclocking situations.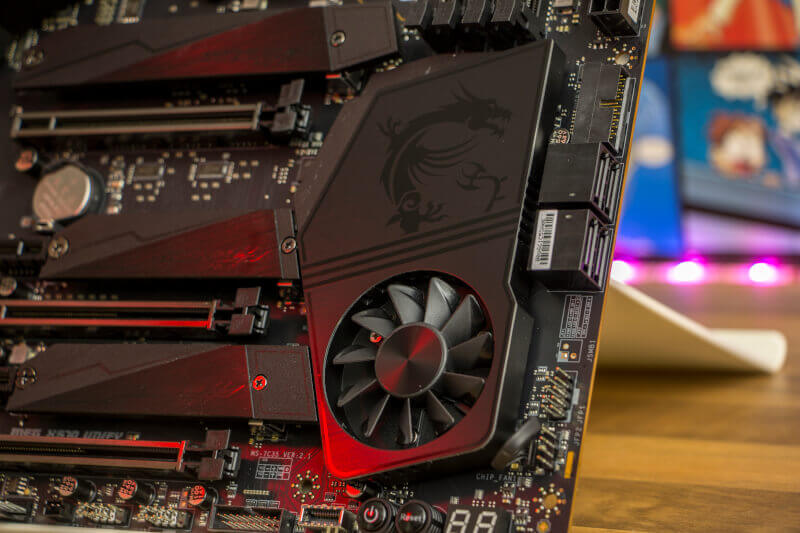 On the chipset we see what has become standard with all AMD X570 motherboards: a preinstalled active cooler. Essentially, it's there because the X570 is quite a bit more power-hungry compared to its predecessor; the X470. At full throttle, the cooler can be quite noisy, but since you can adjust the fan curve yourself, it's possible to reduce the noise down to more acceptable levels.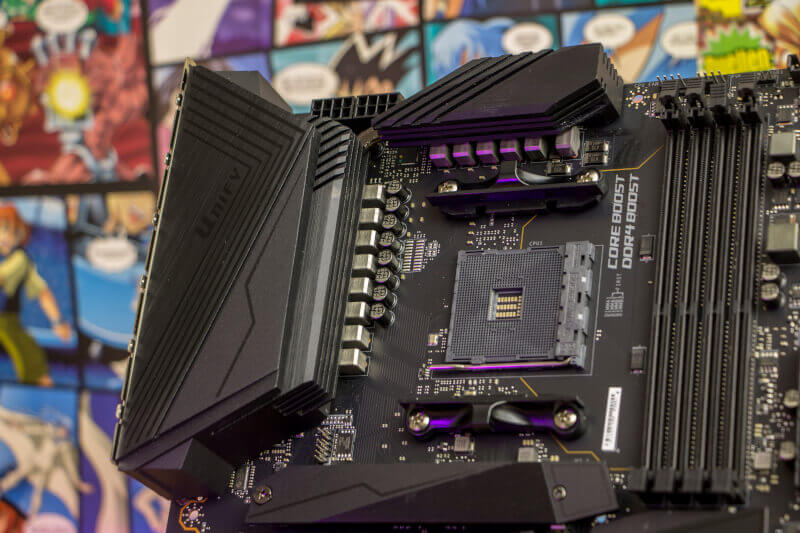 The MSI MEG X570 Unify comes with a 13+1 phased PWM with Titanium Choke II caps and DrMOS MosFET control in order to deliver a rock solid power delivery to the CPU, both at stock frequencies as well as in high performance configurations.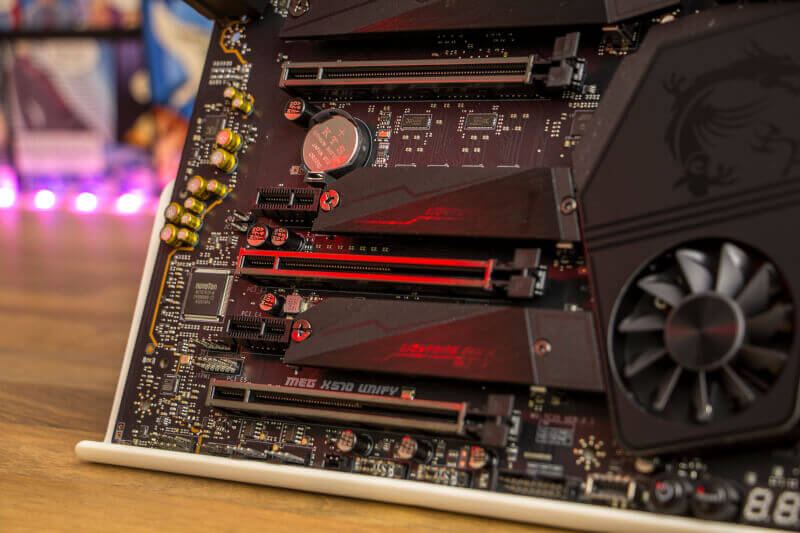 In terms of PCIe we get three PCIe Gen. 4.0 x16 sockets that can run at x16, x8/x8 or x8/x8/x4. This tells us that we can either run in two-way SLI or three-way CrossFireX, should you wish to use more than a single GPU in your system. All of the sockets run Gen. 4, which is kind of excessive given that no graphics cards today really need anything that Gen. 3 cannot deliver, but it gives you something more to brag about.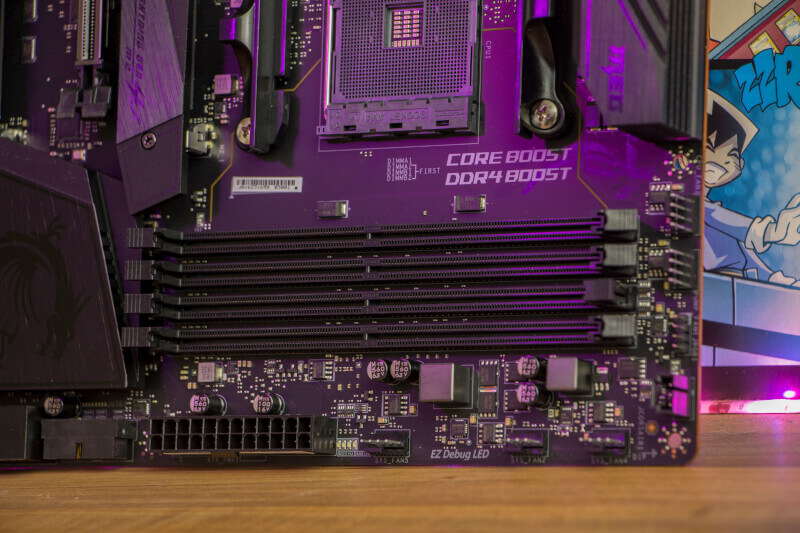 The DIMM sockets of course run with Dual Channel DDR4 RAM and the X570 Unify supports up to 128 GB non-ECC RAM with a maximum clock frequency of 4,600 MHz if you have a 3. generation Ryzen processor.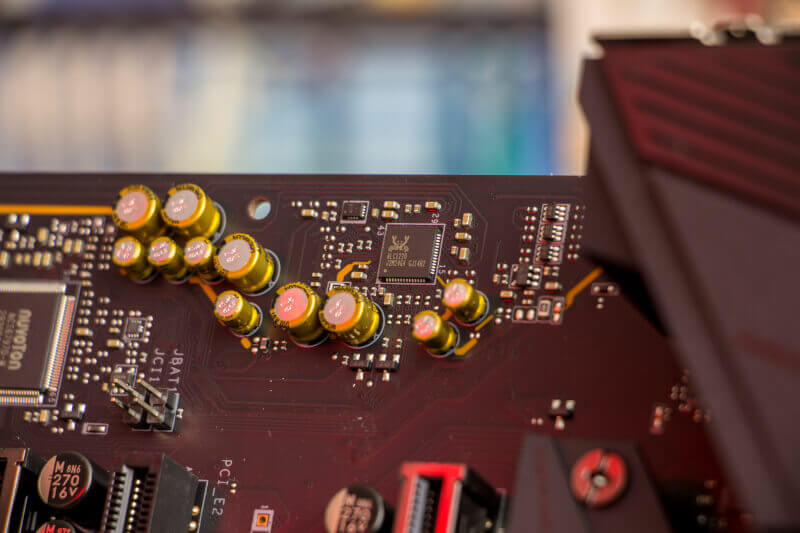 On the MSI MEG X570 Unify we of course find Realtek's ALC1220 audio codec combined with a 600 ohm amplifier as part of MSI's Audio Boost HD sound system. The audio channels are isolated on their own PCB in order to eliminate electrical interference from the other components of the motherboard.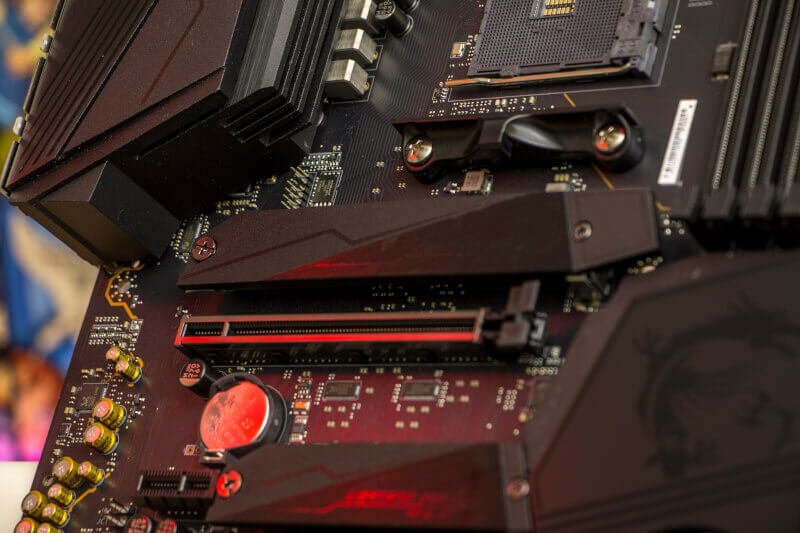 The X570 Unify motherboard has three Lightning M.2 sockets that all support the new PCIe Gen. 4.0 technology. This technology enables even higher bandwidth, which is especially noticeable on Gen. 4.0 SSDs that can reach transfer rates of up to 5,000 MB/second. Two of the M.2 sockets utilize the X570 chipset, whereas the last one gets its PCIe lanes from the Ryzen processor.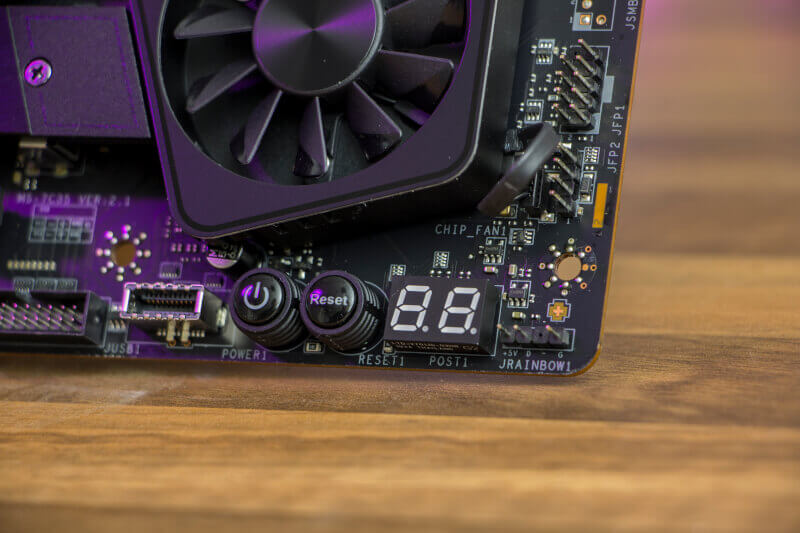 We also find a debugging LED as well as a Power and Reset button. Even though the board, as previously mentioned, comes without any RGBs, MSI hasn't steered clear of adding some RGB headers on it for those of you who cannot do without it.
On the rear I/O we see all of the ports for every component. One thing that in particular grabs our attention is that the MSI MEG X570 Unify comes with a Realtek 2.5 Gbps LAN controller instead of the standard gigabit one. Despite the fact that most routers won't go beyond 1 gigabit, it's still a nice addition that will provide some degree of future proofing.
Price
At the time of this writing, the MSI MEG X570 Unify is priced at $299.99.

If you want to read more about the MSI MEG X570 Unify, visit their website by clicking on the banner above.
Conclusion
After having played around with the MSI MEG X570 Unify there's no doubt in my mind that this is one of MSI's high-end X570 motherboards. It's a packed board that offers the Realtek ALC1220 audio codec, Realtek 2.5 Gbps LAN controller, three PCIe Gen. 4.0 M.2 and lots more. The board itself is nicely designed, and it certainly will cater to those of us, who do not crave RGBs in our system. With three M.2 sockets and four SATA3 sockets, there's great storage potential too.
Even though it is nice that AMD has incorporated PCIe Gen. 4.0 everywhere, it's still sort of a sales gimmick since we cannot really take advantage of this bandwidth yet. But it's here now, and we can therefore boast of transfer rates on our M.2s of up to 5,000 MB/second. Whether it is really perceptible, in a real-world scenario, or not, it does make our benchmark results look pretty awesome.
There's no doubt that a price tag of $299.99 is a lot, and it will put a dent in your budget. On the other hand, you get what you pay for. I find it to be a very nice motherboard that deserves a fine score of 9 out of 10 and a Great Product Award.
Pros:
Nice design

Finally a no-nonsense motherboard that doesn't prioritize RGBs

Nice onboard components

PCIe Gen. 4.0 provides lots of bandwidth
Cons:
Score: 9 + Great Product Award