AUTHOR : Berleburg
PUBLISHED : 2019-12-28 11:27
Google Nest Mini
Google has provided us with the new Nest Mini, which is the second generation in their Nest series. It's a cool little speaker that supports Google Assistant, and it can be connected to a wide range of Smart Home products.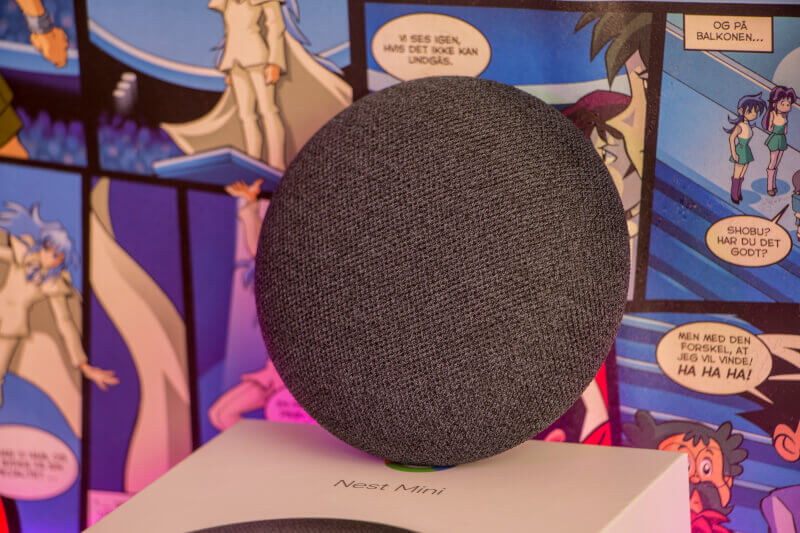 The Google Nest Mini is a fancy little Smart Home speaker that will bring Google Assistant into your living room and whilst doing so, it will work with all of your other Smart Home products allowing you to manage the entire household without having to get up from the couch all too often. What this little speaker is actually capable of, we'll find out in this article.

Technical Specifications:
Dimensions: 98 mm x 42 mm (height)

Weight: 181 g

Colors: Light gray and dark gray

Connectivity: Wi-Fi and Bluetooth

Power: 15 W power adaptor and DC power connector

Google Assistant: 360 degrees sound with a 40 mm driver

Capacitive sensor

3 microphones with large capturing range

Processor: Quad Core 64-bit ARM 1.4 GHz CPU

Supported operating systems for the Home app: Android and iOS
Above, you'll find Google's product video of the Google Nest Mini Smart speaker.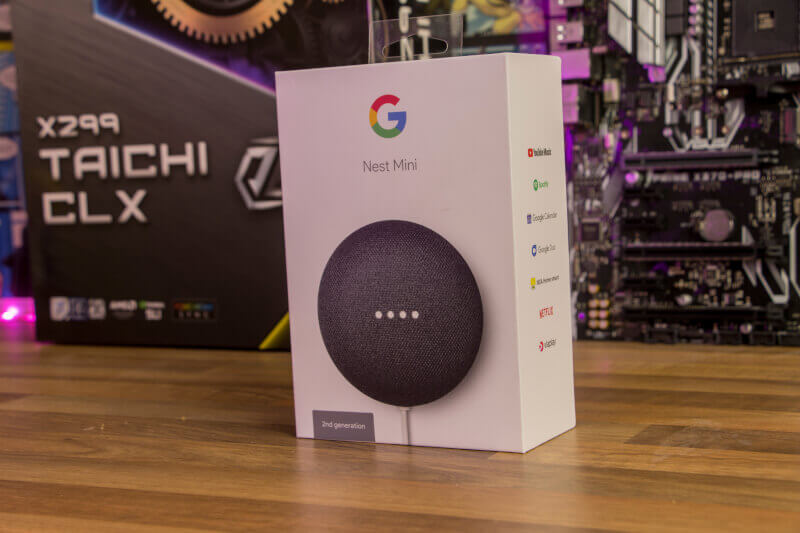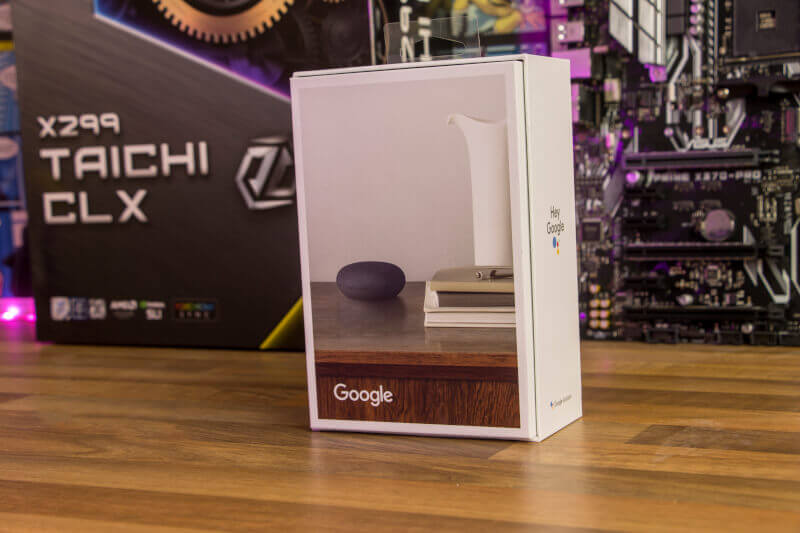 The Google Nest Mini comes in a familiar packaging, which is very much similar to that of other Google products. The backside has a nice and alluring product photo of the Nest Mini placed on a table in order to showcase how little space it actually demands in your home.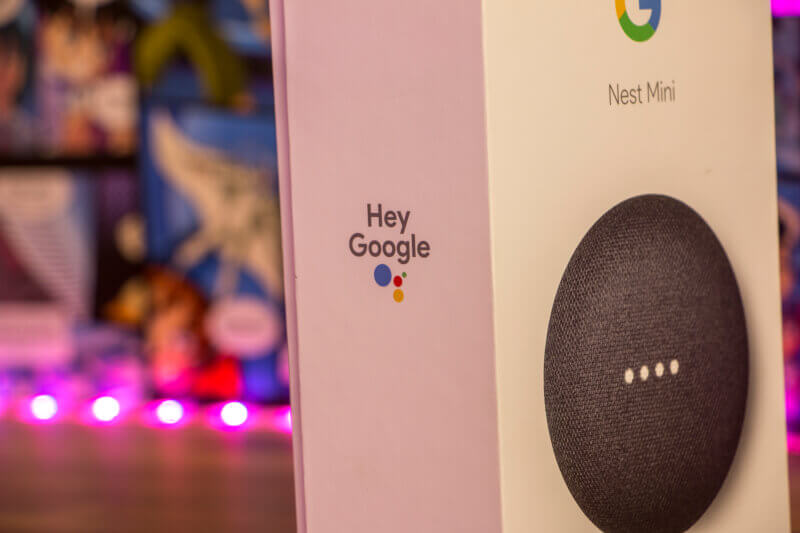 "Hey Google" or "OK, Google" are the trigger words to start communicating with your Google Nest Mini. Afterwards, you'll be able to command or ask your Google Assistant questions.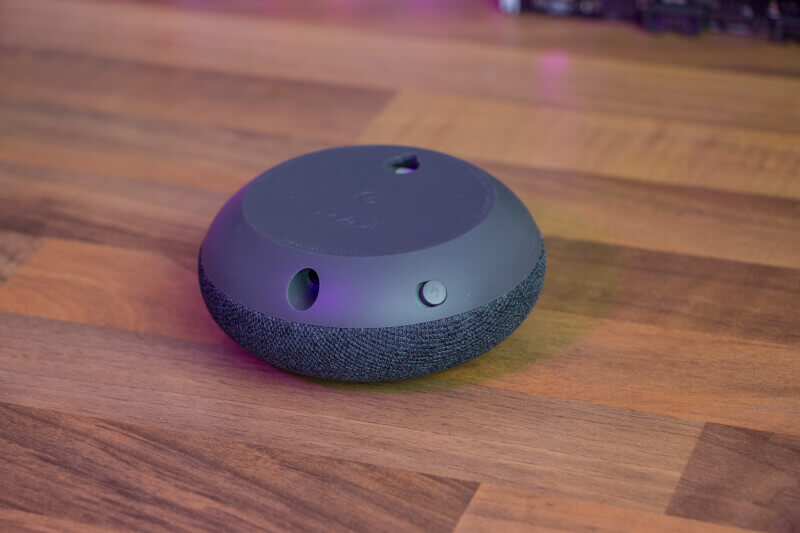 The bottom side of the Google Nest Mini is made from a non-slip rubber material, which means that the speaker is securely placed with no vibrations, even when playing loud music. There's also a hole that will facilitate hanging the Google Nest Mini on a wall, which will save you additional room in that you won't have to place it on a flat surface.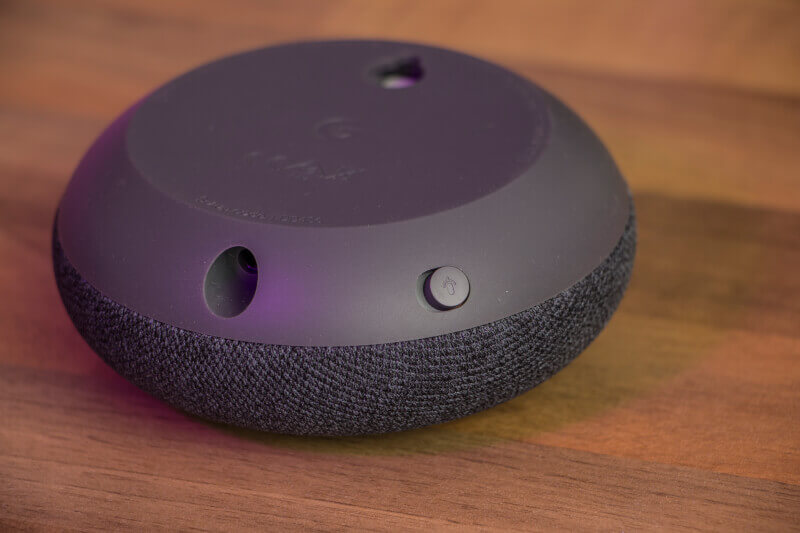 A small button is also located on the side of the Google Nest Mini. It will deactivate the microphone, in case you wish to turn it completely off. In that case, the diodes on the front will give an orange light, in order to let you know that Google Assistant no longer is able to listen to your voice commands.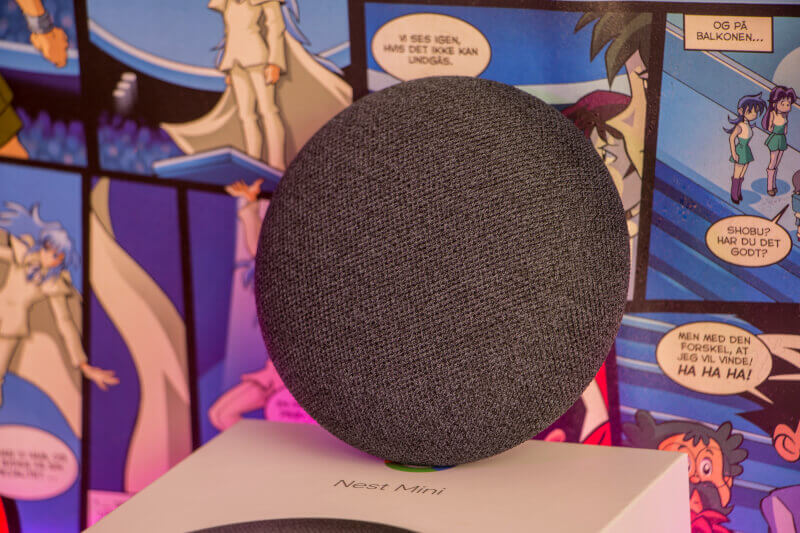 On the front, a gray mesh fabric is used, which gives the speaker a raw but still elegant look. Overall, the neat little Google Nest Mini is a nice speaker to behold and to touch.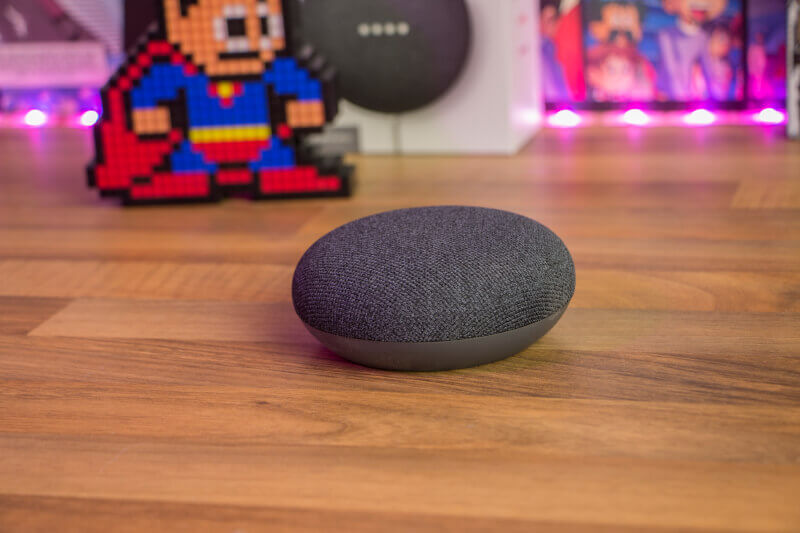 As can be seen on the image above, the speaker doesn't occupy that much room when placed on a table surface. The speaker doesn't look like much, but it still manages to squeeze out quite a bit of sound from its relatively small 40 mm driver. Obviously, it doesn't possess the most powerful bass, but it is still quite capable for music listening while you're cooking or cleaning.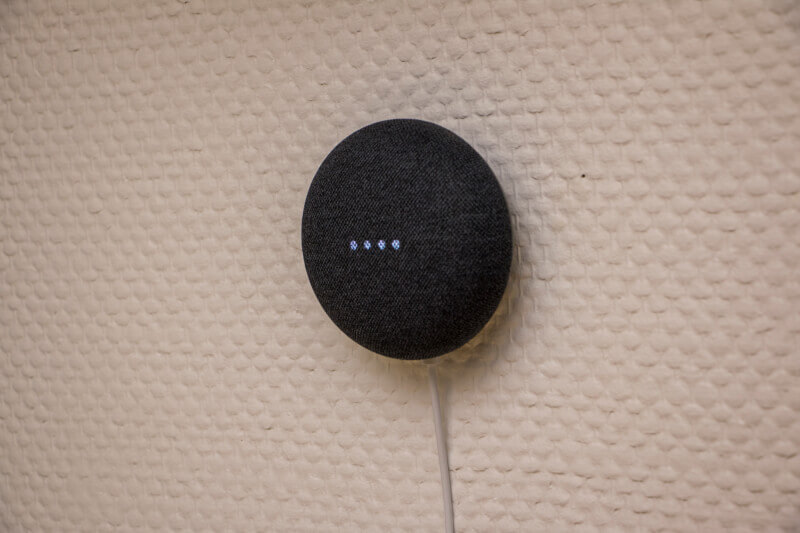 I've decided to hang my Google Nest Mini in my living room, on the wall, so that I don't have to place it on my TV furniture. As soon as you've plugged in the DC connector and attached it to the Nest Mini, you're basically ready to configure it.
Setup and Options with the Google Nest Mini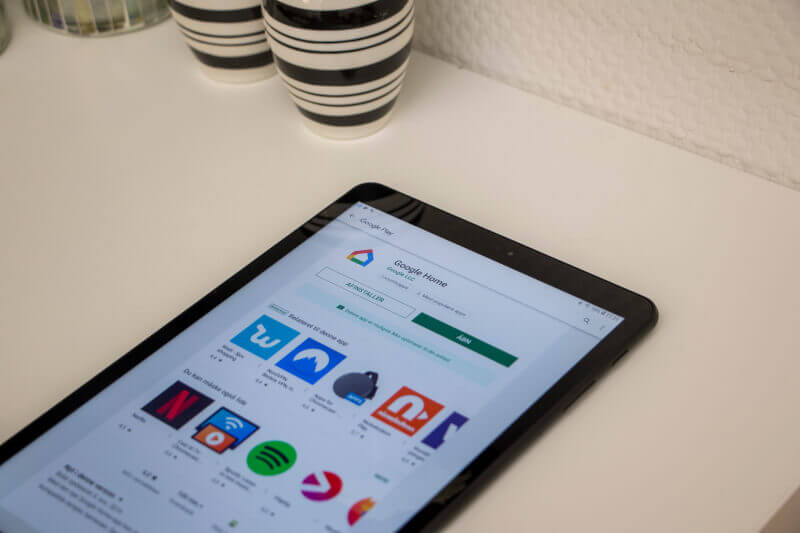 In order to configure the Google Nest Mini, or any other Google device, for that matter, you need to download Google Home from Google Play or App Store. Google Home is an app that helps manage all of your Android-based Smart Home devices.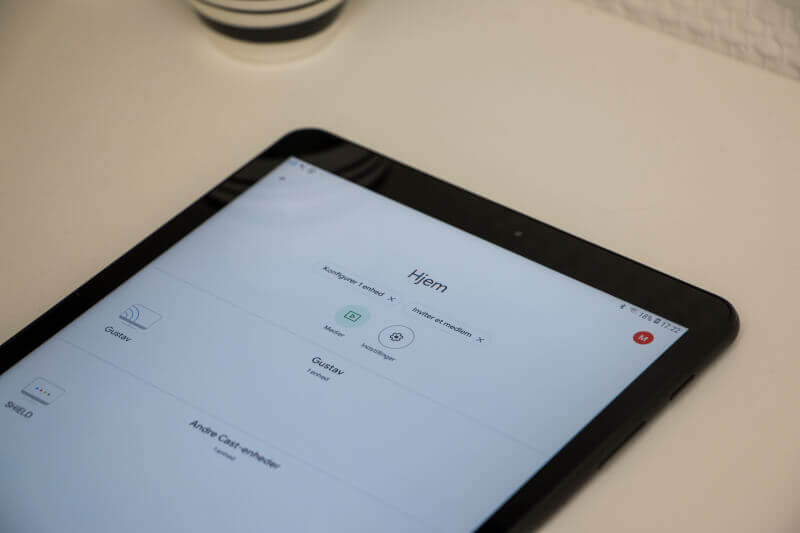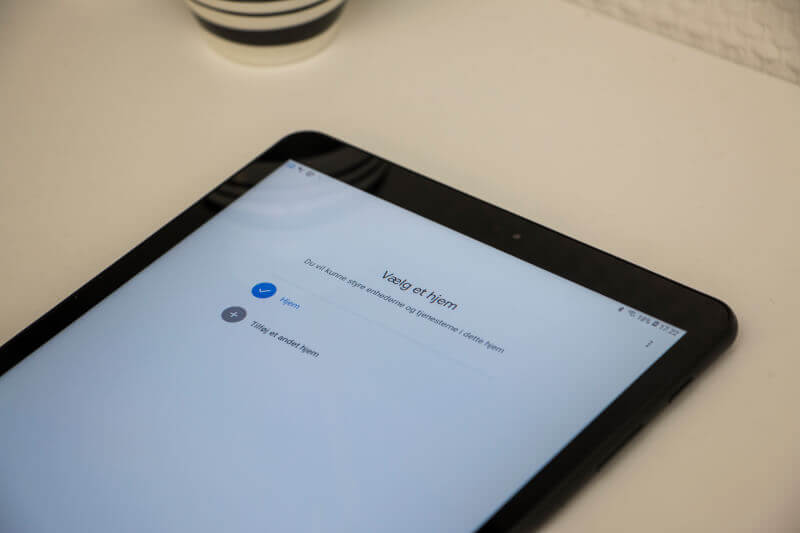 Within the Google Home app, you have to assign the relevant rooms so that Google Assistant knows where you've placed each of your Smart Home devices. When setting up a new device, Google Home will search for any Android devices that aren't already connected to your home network.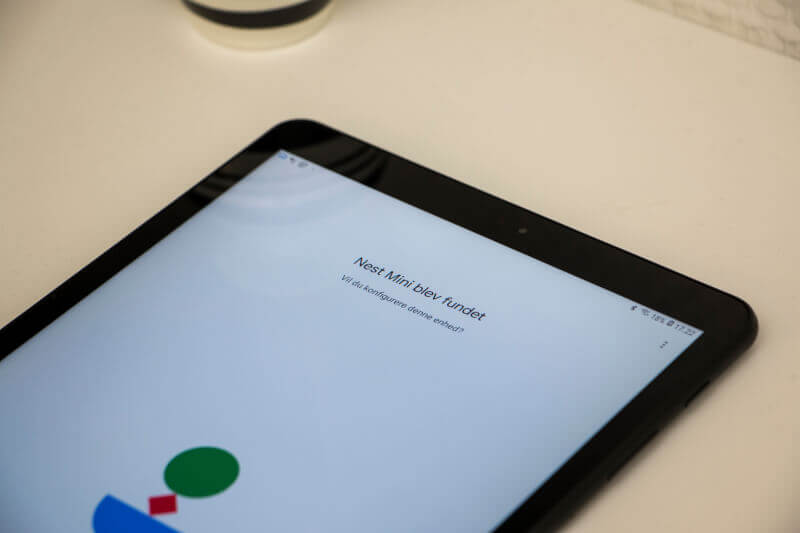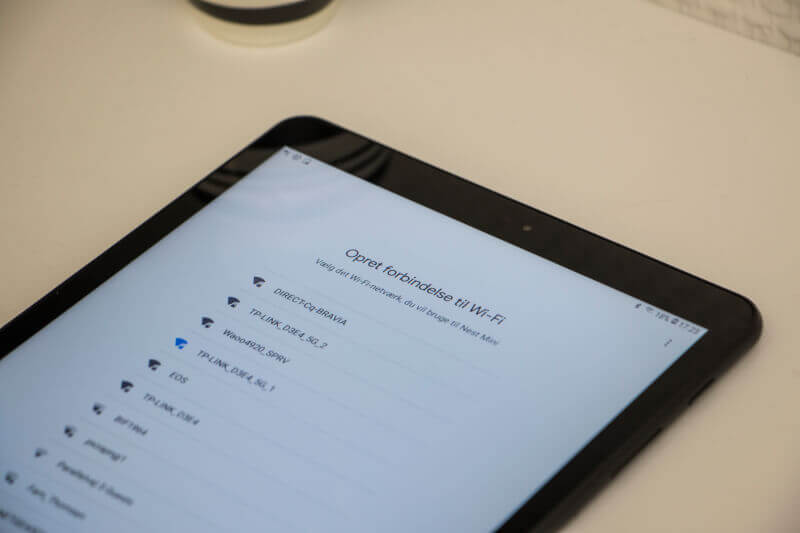 Google Home quickly detects our Google Nest Mini, and we can then proceed with the configuration of our network, which we select from the list and input the password for.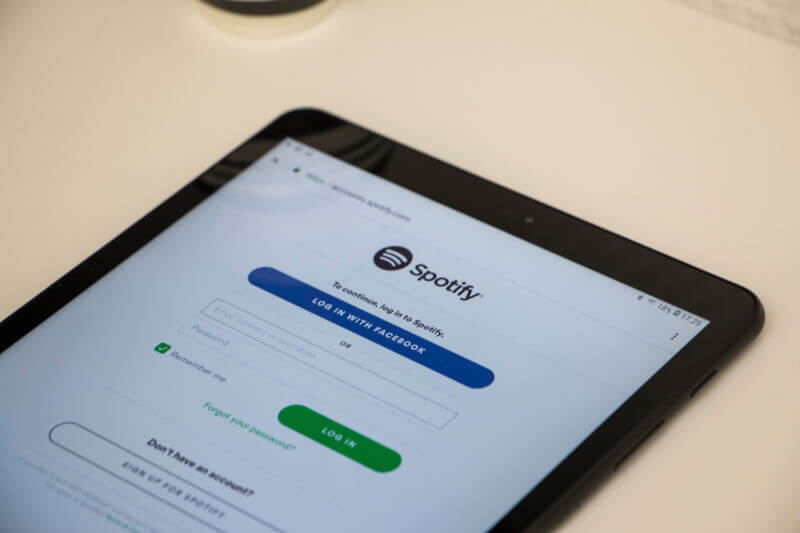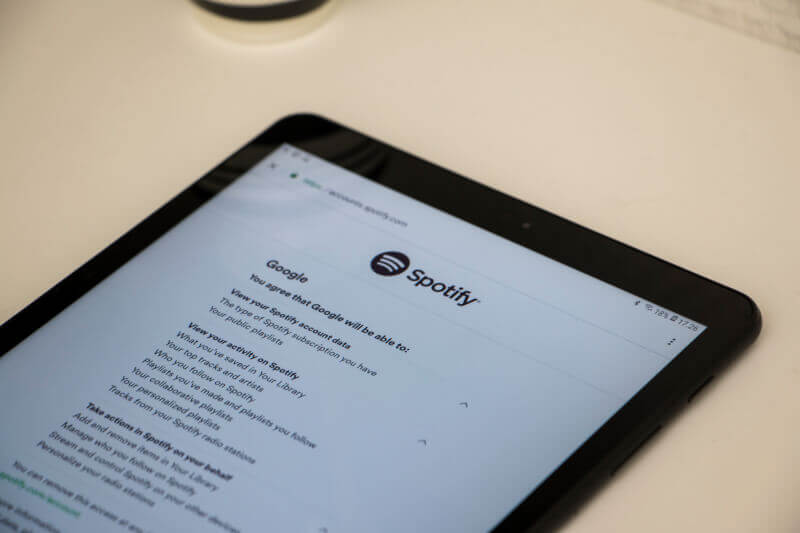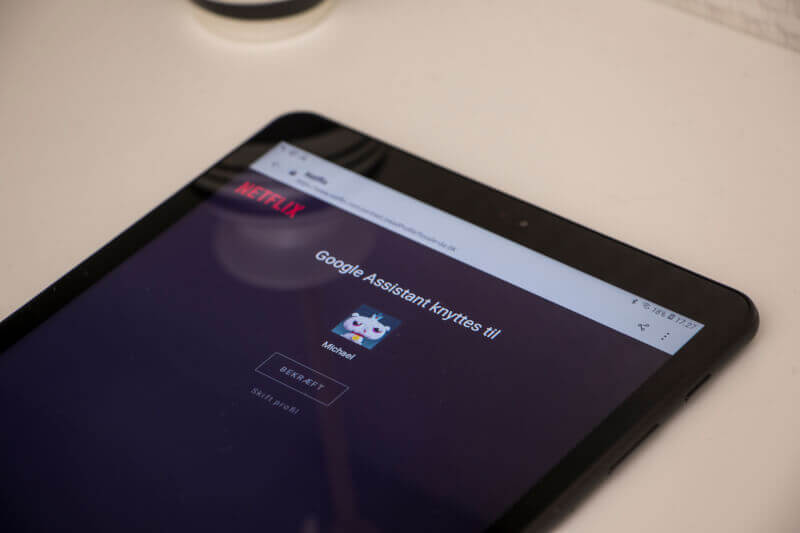 The Google Nest Mini supports a lot of different streaming services, but I've set it up for my Spotify and Netflix accounts. Viaplay and YouTube Music are among the other services that Google Nest Mini also supports.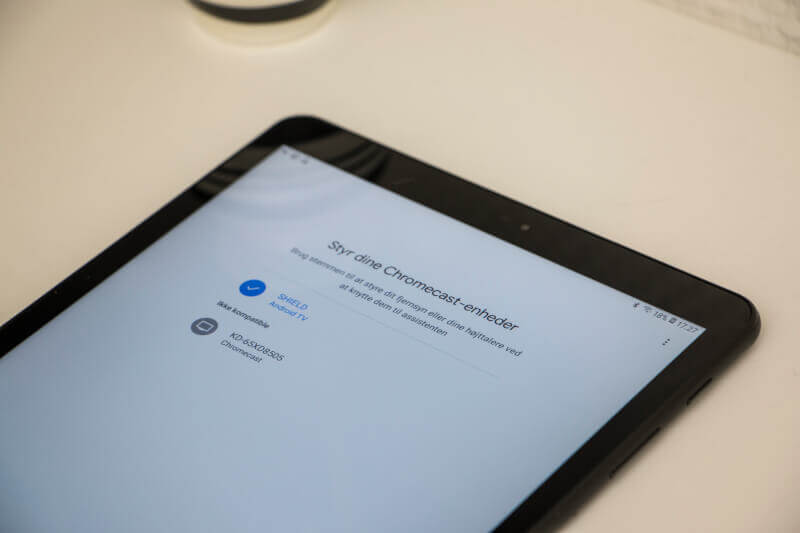 Finally, Google Home also wants to connect any additional Smart Android devices to the Google Nest Mini so that you can control them via Google Assistant.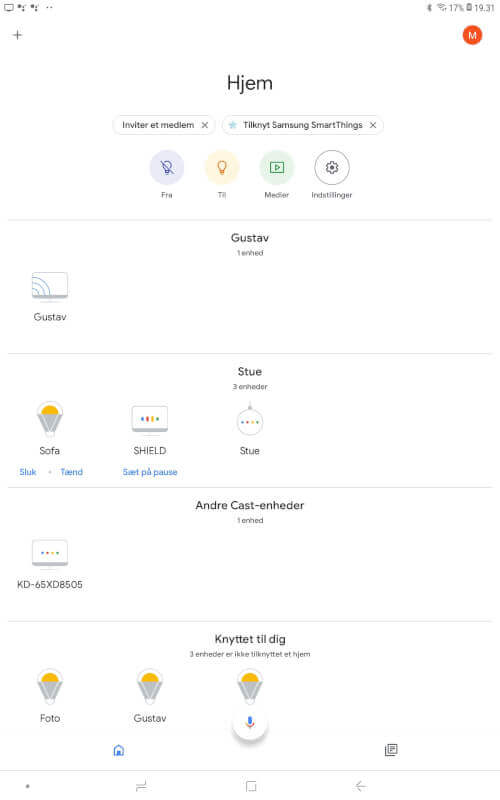 I also have some LIFX Smart Home bulbs in my home, and those are in fact also supported by Google Assistant. So I have those connected via the Google Home app too so that I can control them from the comfort of my couch. Philips Hue is of course also supported, as well as a range of other brands. You should be able to learn more about all of this over at Google.
In Use
Let's have a look at how well the Google Nest Mini fares in everyday use. I'll be playing around with the lights in the house, playing music and using it with my Nvidia Shield.
For music, the Google Nest Mini did really well. Via the Google Home app, I was already logged in to Spotify via my Facebook login, and therefore, it was smooth sailing setting up Spotify as the default music app. This means that all it took was to utter the words: "Hey Google. Turn on music," which would then start Spotify, either on the Nest Mini or on my Denon AVR-X3500H receiver via the HEOS app. The sound quality of the Nest Mini is of course not comparable to that of larger speakers and subwoofers, but the small 40 mm driver with 360-degree sound actually performed quite well. The sound is rich in detail and the only thing that is lacking a bit is the bass. But if you just need some music to keep you entertained when you are cleaning or cooking then the Google Nest Mini should do the job quite well.
With the LIFX app, I've been playing around with controlling the Smart Home LED lights in my living room. The Nest Mini can turn the lights on and off, as well as adjust the brightness with a single command and it's done completely smoothly. I wouldn't be able to tell you how well it works with Philips Hue, but I'm quite convinced that it will work just as well as the LIFX system.
Unfortunately, Google Assistant cannot control Android TV devices yet. This means that I cannot really make it control my Nvidia Shield fully. However, it works really well with Netflix and Viaplay). For instance, I can say: "Hey Google. Play Stranger Things on Shield," and then it just plays it. So, even though there is more to come, in terms of supporting Android TV, there are already some good functionalities available as it stands.
Price
The Google Nest Mini can be purchased for $49.00, which is a really reasonable price.
Conclusion
The final verdict is pretty straightforward. The Google Nest Mini has a really nice design, which is both simple, yet raw to look at. It will fit into most homes, no matter what style you have. Also, it's super easy to configure and to start using. The Google Nest Mini supports a wide range of smart devices, and this means that you are likely to be very pleased, and will find this device quite useful. You can control your favorite streaming services for music, movies and series, but you can also control the lights in your home. I do, however, have a small complaint with the Google Nest Mini, which I've encountered when playing music. The problem is that it can have a hard time picking up your "Hey Google" command if the music is currently playing. I also miss being able to fully control my Shield with voice commands, but I feel pretty confident that we can expect to see that coming in the future.
Pros:
Small and elegant design

Easy to configure and to use

Reasonable price

Supports a wide range of Smart Home devices
Cons:
Score: 9 + Safe Buy Award