AUTHOR : Tweak News
PUBLISHED : 2019-03-20 12:46
Apple launches new iPad Air and iPad Mini
Since 2015, nothing new has happened in the world of iPads. That has just changed with a surprise Twitter launch of a new iPad Air and iPad Mini.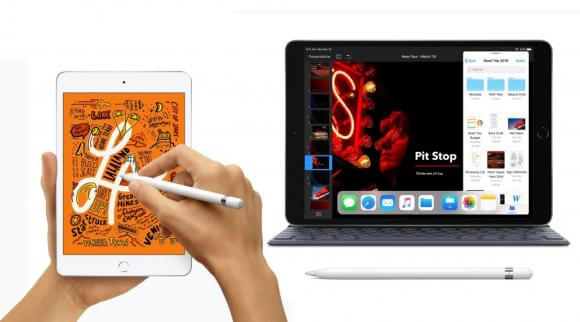 Shortly before their special event on March 25th, Apple has surprised us all with new iPad Air and iPad Mini tablets.
CEO Tim Cook himself launched the new iPads through a tweet displaying the new iPad Mini. A lot of us had thought that it was a closed chapter – we haven't seen any real news since 2014 and 2015. Now, the iPad has awoken from its hiatus, and it has mostly refurbished the interior hardware.
Both the Air and Mini have received an upgrade on their displays, and they now support Apple Pencil. Furthermore, Apple has equipped them with the powerful A12 chip, giving you better performance and longevity on a single charge.
The photographic department has likewise received a polish – the new models sport an 8MP F/2.4 HDR camera.
The biggest surprise? A 3.5mm jack.
iPad Mini keeps its miniature size with a 7.9" display, while iPad Air grows from the old 9.7" to 10.5" with 264ppi. The display supports True Tone with a 500-Nit brightness.
The iPad Mini starts at $399 with 64GB
The iPad Air starts at $499 with 64GB
You can acquire both models in Silver, Space Grey, and Gold.
You can upgrade them with 4G Cellular eSim, or, if you need more storage, 265GB.
iPad Air and Mini are both already available for online or retail purchase.