AUTHOR : Berleburg
PUBLISHED : 2019-11-20 16:56
The Best Workout Headphones
The gym can be a boring, but often necessary, place for many of us to spend time in. Luckily, we can rely on our smartphone or MP3 player to keep us entertained with some great beats or podcasts.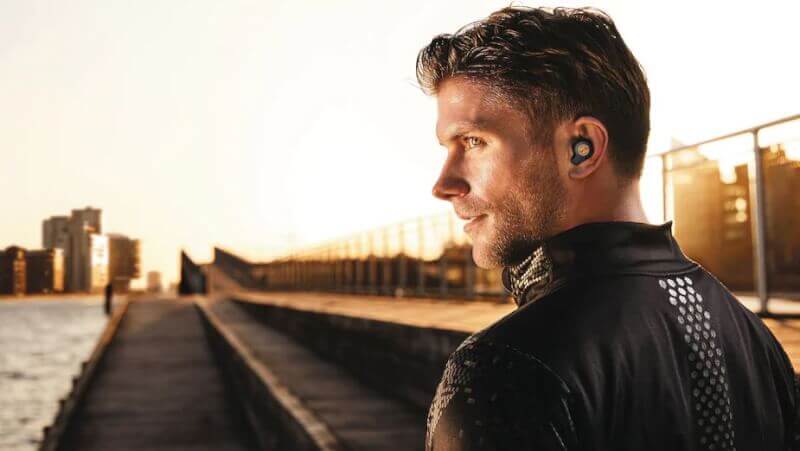 In those scenarios, your trusty smartphone becomes a wonderful companion, and especially so, if paired with a couple of awesome headphones. They come in all sizes and shapes, and also with cables or as true wireless headphones. You'll be very much up for the task as long as you have that, and of course a music streaming app, a tailor-made playlist or some podcasts lined up to make things more enjoyable.
However, cabled headphones are less than ideal for physical exercise, which essentially is what the gym is all about, and therefore, the following list only contains wireless headphones so that you'll avoid the hassle of being strangled to death by a renegade headphone cable, whilst performing your workout routine.
All of the recommendations given in this writing will of course provide you with a formidable audio experience, but on top of that, we also find that the design matters. Despite the fact that this is of course very much subject to one's personal preference. But what better place to look a bit stylish than the local gym, right?
Jabra Elite Active 65t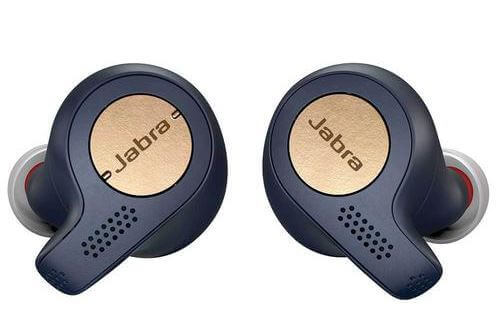 The Jabra Elite Active 65t are among the most popular earbuds on the market and amongst consumers.
Aside from the well done design, you get an IP56 certified product, which means that it is sweat proof. It also comes with a two-year warranty.
The design of the earplugs makes them comfortable to wear, and each of the earbuds has buttons, allowing you to control the volume and current track without having to pull out your phone. The Elite Active 65t will give you almost 5 hours of playback, whilst the carrying case holds enough power for an additional 10 hours.
The carrying case features a micro USB.
The Jabra Elite Active 65t will cost you $189.99.
Poly BackBeat Fit 3150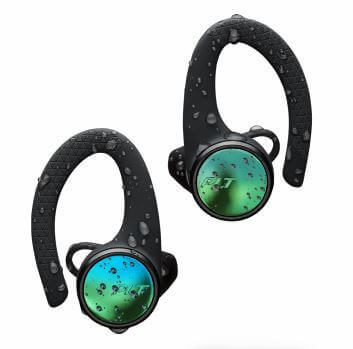 The Poly BackBeat Fit 3150 features an earloop design. If you don't like earbuds that block out all surrounding sound, Poly's Always Aware eartips is a welcome feature. The Always Aware eartips will let in a small amount of the surrounding sound, which means that you are not completely isolated. At the same time, it won't have any negative impact on the sound stage, which makes them ideal, for example when you are out driving.
The BackBeat 3150 has an IP57 certification, which means that rain and sweat won't be a problem. Poly, which was formerly known as Plantronics, has added a new Bluetooth chipset that sends the audio to both earbuds, and improves the signal range on top.
Despite the less than airtight fit, the sound quality is clear and the treble is nuanced enough that the sound is crisp. The sound does lack a bit behind that of the Jabra Elite Active 65t, which must be due to the more open design of the earbuds.
The BackBeat Fit 3150 is an updated version of the BackBeat Fit 3100, and Poly has improved the battery-life to up to 8 hours, and an additional 16 hours in the charging case (which is also equipped with a micro USB).
The Poly BackBeat Fit 3150 will cost you $149.99.
Sony WF-1000XM3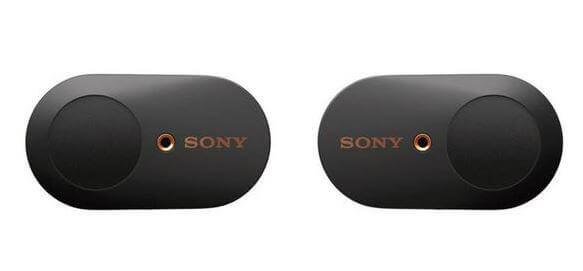 The Sony WF-1000XM3 in many ways takes the lead, and that applies to its pricing too.
In turn, you get some of the best earbuds on the market with an unmatched noise-cancelling technology and fantastic sound quality and the addition of USB-C.
Sony has also added a great rubber surface to the WF-1000XM3, which ensures that the earbuds will stay in place without the need of an earloop design, similar to that of the Poly BackBeat Fit 3150.
A minor downside to the WF-1000XM3 is the lack of an IP certification, which can turn out to be a problem if you sweat a lot during your workout, or if you want to use the Sony WF-1000XM3 on the go, and thereby risk exposing them to rain. Rumor has it that Sony is currently developing an updated version, which will feature an IP57 certification. We will have to wait and see, for now.
The WF-1000XM3 will last for about 6 hours with ANC activated and 8 hours without it. The included charging case will provide you with an additional 18 hours of battery-life.
The Sony WF-1000XM3 is available at the price of $229.99.
Beats PowerBeats Pro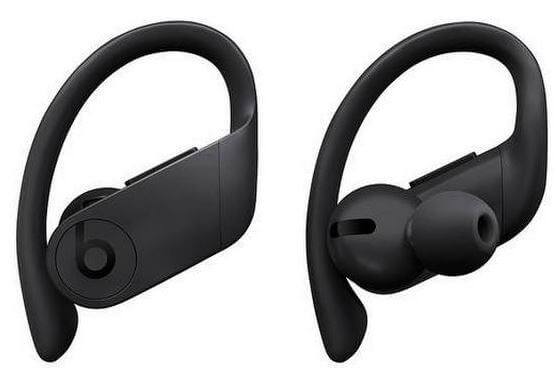 The first endeavour from Beats into the true wireless market also marked a change in how the company delivers audio. The massive bass is no longer the singular focus. Instead, the Beats PowerBeats Pro will give you a more nuanced sound stage, which should please a wider audience than what their previous products have been able to.
The PowerBeats Pro is equipped with Apple's H1 sound chip, which should help provide a more stable signal and make it even faster to connect them to iPhones. As such, Siri will also be available, should you favor the use of voice commands.
True wireless earbuds are usually dependent on a tight fit in order to stay in place. The PowerBeats Pro's earloop design does the job amazingly well compared to other similarly designed earbuds. However, do keep in mind that the "hook" design of the PowerBeats Pro might be problematic if you also wear glasses during or outside your workout sessions. The same applies if you wear a hat or cap whilst also wearing the PowerBeats Pro.
Each earbud automatically stops playback once taken out, and an accelerometer sensor puts them to sleep if they are not in use, and thereby you save a bit of battery-life. While on the subject of battery-life, the PowerBeats Pro will last about 9 hours on a single charge, if not a little longer, and you'll find an additional 24 hours worth of power in the included charging case.
While the PowerBeats Pro are awesome in terms of sound and design, they are less so in terms of the aforementioned charging case. It comes with a Lightning port, which means that you have to get a special cable.
The PowerBeats Pro are sweat and water resistant and have an IPX4 certification. That means that they can "resist" water without taking damage, but we wouldn't recommend wearing them in the shower.
The PowerBeats Pro are priced at $249.99, thereby beating even the Sony WF-1000XM3 on this account.
Source and image credit:
Poly, Jabra, Sony, Beats by Dre