AUTHOR : Uber
PUBLISHED : 2019-06-05 17:40
Cooler Master MK850 Gaming Keyboard
Cooler Master's new MK850 gaming keyboard is armed with the exclusive Aimpad technology for analog control, which makes it a powerful candidate for various genres of games ranging from MOBA to FPS and even racing games.
When gaming on the PC, the most common configuration for most games consists of a mouse and keyboard. However, there can be advantages to playing with a controller similar to those used on consoles. Today, we're going to have a look at a new keyboard from Cooler Master, which combines the best of two worlds: a mechanical keyboard and the analog input of a game controller used with consoles.
We're talking about the new Cooler Master MK850 gaming keyboard that Cooler Master describes with the following:
"The MK850 Mechanical Gaming Keyboard is fully featured with exclusive Aimpad technology for analog control. Transition seamlessly from MOBA to FPS to driving games and even flight sims with unprecedented control on a cluster of eight keys (QWER + ASDF). Feature packed with Cherry MX red switches for durability, Precision Wheels for easy in-game adjustments, and brushed aluminum to last through all your battles. Combined with removable Type-C cable, magnetic wrist rest, and per-key RGB backlighting, the MK850 is the next step in gaming technology. It's a game-changer - literally."
Source: Cooler Master
At first glance, the MK850 looks just like any other mechanical keyboard. It's features Cherry MX Red switches, multimedia keys and lots of RGB LED lights. To be frank, the MK850 does also bear resemblance to many other gaming keyboards from Cooler Master.
What sets the MK850 apart from other regular keyboards is, as Cooler Master calls it, the Aimpad technology. This isn't actually their own homegrown technology, but something developed by the company of the same name, Aimpad. According to Cooler Master they have landed an exclusive deal by using this technology in their keyboard.
"The MK850 comes outfitted with exclusive Aimpad technology, which uses a combination of IR sensors and mechanical switches to effectively imbue your keyboard with all the analog powers of your favorite peripherals. Make slight adjustments or course corrections minus the jerky tapping of traditional keyboards, and get fine-tuned movement in your WASD fingertips. With the MK850, you now have no excuse to toss your rarely-used steering wheels, controllers, joysticks, and/or keyboards."
Essentially, with the Aimpad technology, you unlock some of the capabilities previously reserved for analog controllers used by console gamers.
It's this analog element that makes the difference with this keyboard. If you're not entirely clear on what the difference is, in short, it is the ability of the joystick, or in this case the key, to interpret a gradual input depending on the degree that the key is pushed down.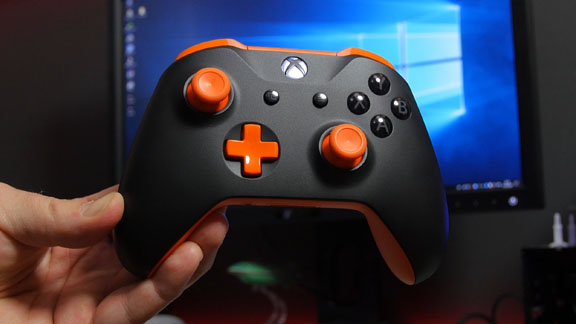 Typically, on a keyboard, there are only two options: on and off. There's no middle ground. So, either you move with full speed, or not at all.
If you've ever played with a controller, you've probably experienced how the input of the joystick can vary. This allows you to move your character at a slower pace, when pushing the joystick a bit forward, and your character will start running if the joystick is pushed all the way forward.
This means that you have a very precise and responsive control, which becomes a particular advantage in racing and flying games that can be difficult to control precisely when using a normal keyboard.
You now have this ability with the Cooler Master MK850, which has added the same functionality on the primary gaming keys. The Aimpad feature is reserved for 8 buttons: QWER + ASDF.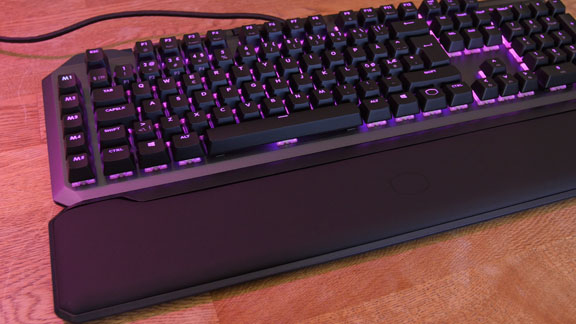 Before going into detail with the Aimpad feature, I'll briefly mention the other aspects of this keyboard.
If you've seen some of the other recent keyboards from Cooler Master, many of the features of the MK850 will be familiar to you. We get the Cherry MX Red switches, and every single key is equipped with its own RGB LED light, which gives you a range of color combinations.
Read more keyboard reviews here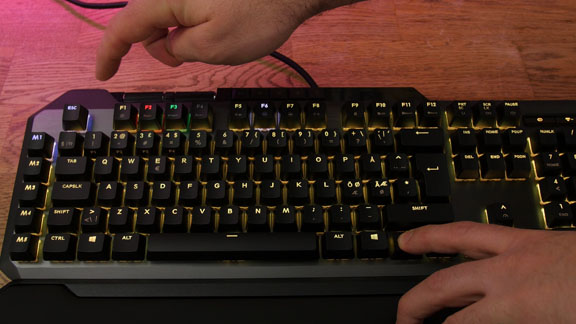 As we've seen in the past, from Cooler Master, you get the option to control more or less everything directly via the shortcut keys available on this keyboard. You can control the lights and create macros without the use of software, if that's to your thing. Naturally, software is available as well, if one prefers adjusting things through these means instead.
At the top row we find the multimedia keys, which is something that I am particularly fond of as I tend to listen to a lot of music in front of my computer. There are two USB 3.0 ports in the top, which gives you some easy connectivity options. The Cooler Master MK850 also provides two scroll wheels similar to those seen on other keyboards. One controls the volume, and the other controls the intensity of the lights.
As with any other key, these wheels can be remapped to your personal liking Via Cooler Master's Portal Software
Unfortunately, I find that the wheels are often quite bad at detecting when you're actually using them, and they aren't always smooth and reliable to use, but rather laggy instead. At least it's not the case all the time, and hopefully it is something that will be fixed in a future firmware update.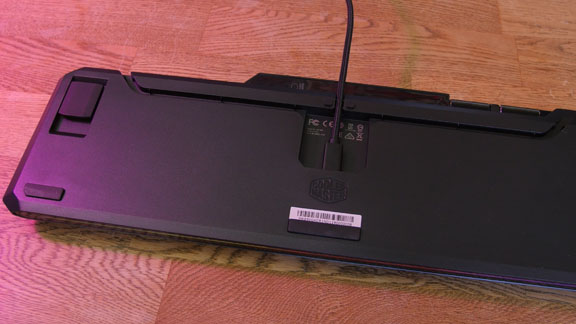 Apart from this, there are some minor, but still nice, details such as a detachable braided cable, which is USB Type-C, I might add. This is a wonderful addition since it is an easier and more durable format.
The build quality is superb, and the top is made from brushed aluminum in a dark gray finish, which in my eyes looks really good. I would've liked to see them let go of the glossy black plastic at the top, and instead kept everything in a matte finish. That's just my own personal opinion, though.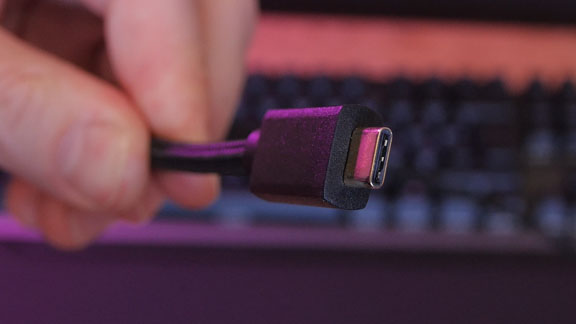 The Cooler Master MK850 comes with a nice wrist rest, which sports a comfortable matte and soft surface, and which clicks on to the keyboard with a couple of magnets and is held in place just fine.
Alright, back to the Aimpad functionality, which is a selling point of the MK850.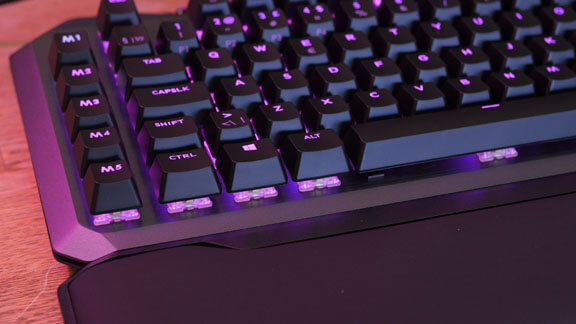 Up your apms and be the hero.
The Aimpad functionality requires activation in order to work, and there are a total of 5 profiles stored in the keyboard, which can be accessed with the M1 to M5 keys on the left-hand side of the MK850 keyboard. M1 is the default setting for normal use, and M2 is aimed at FPS games. M3 is for racing games, M4 for flying games and M5 for MOBA games, where you can define the activation thresholds as you see fit.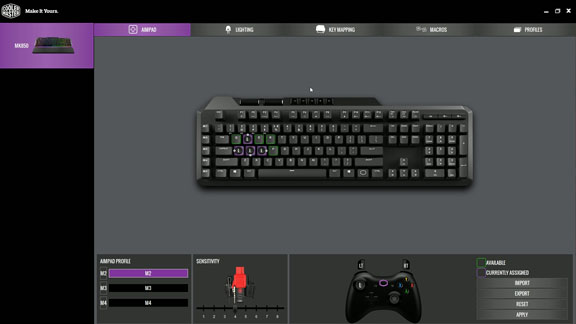 These are all but default settings, out-of-the-box, and can be further customized, completely as you see fit, via the software.
The native capabilities of a controller that can be recreated on this keyboard are the joystick and the left and right trigger buttons. It's a noteworthy limitation that you cannot recreate all the functions of a controller. It would've been nice if Cooler Master had given us the choice for good measure.
However, the functions that have made their way over should be sufficient in the far majority of use cases since they are the most commonly used functions after all.
When you activate the Aimpad profiles the keys that are defined by the profile are recognized by the game as the assigned controller buttons instead of keyboard keys. This also means that the keys cannot be used for typing followingly. You'll have to switch to M1 in order to enable the typing functionality again.
This is something that takes a bit of getting used to, if one typically uses the chat or similar tools in one's games.
All keys, apart from the ones assigned to the Aimpad functionality, can be used just like normal.
It's important to note that if you're using an older version of Windows (i.e. not Windows 10) you have to install a separate Xbox controller driver on your computer in order for the system to acknowledge the Aimpad functionality of the MK850.
In order to ensure that the Aimpad functionality is working properly, it may require of you to calibrate the Aimpad keys. This is done by putting the keyboard in calibration mode. A set of instructions is included that will guide you through this process. However, it took a bit of fiddling around for me since it didn't work right out of the box.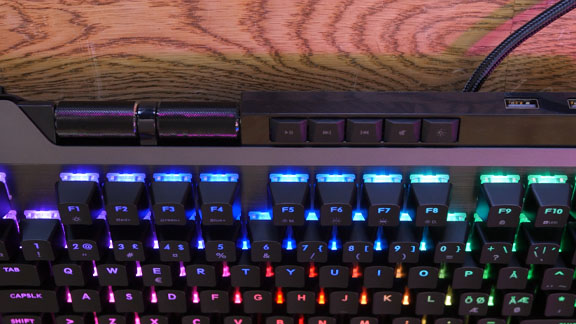 The problem was that this is done with a particular key combination shortcut. The function key plus the hyphen key should initiate the calibration mode. However, in the Nordics, we are used to a different key layout compared to an American layout, and that's why it didn't work right away for me.
As such, on our Nordic layout, it's not the hyphen key, but rather the plus/question mark key that is relevant. It would've been nice if Cooler Master accounted for this in their instructions.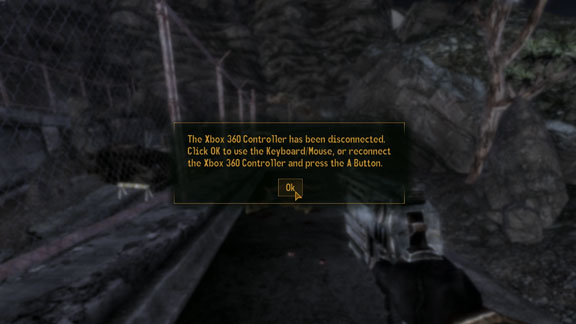 I did encounter, once, during normal use, that the keyboard caused a bit of issues in older games like Fallout New Vegas. The entire thing would be recognized as a controller, no matter if you were on the M1 profile or not. This meant that the game wouldn't play since a controller isn't supported in Windows with said game. Fortunately, Cooler Master has taken this into account with a kill switch that will complete disable the Aimpad functionality, and this did in fact solve the problem immediately.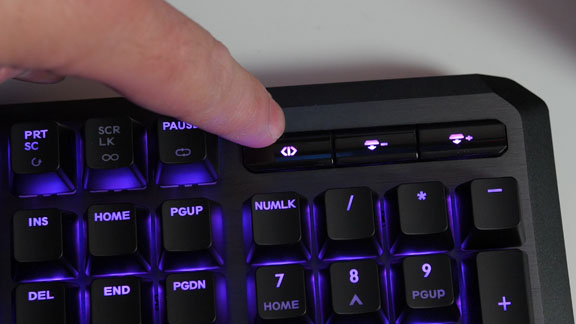 With the profile keys it is easy to switch between the different settings. For instance, in games that feature walking/running, driving and flying, it can be a huge advantage since you attain a higher level of precision control, which can be very nice, especially when you find yourself in a plane.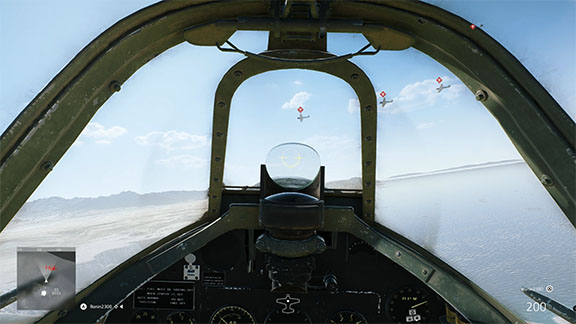 How well it actually works also depends on how the individual game is set up. For instance, I never managed to set it up quite well in Battlefield V, since the flight controls here require input from both joysticks on a controller.
With that said, I want to stress that there are some really good options with a keyboard such as the MK850. Especially if you feel that you have missed the more granular control that you'll typically get with the analog input of a controller. I only wish that Cooler Master adopted even more adjustability options. But for many use cases the options offered by the MK850, as is, are very good and will suffice.
Overall, it is a very nice keyboard that provides you with all the modern functionality of a gaming keyboard that you might have come to expect, and on top of that the nice analog options if that's your thing.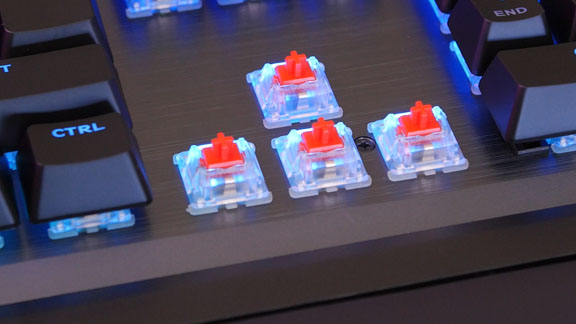 The current pricing is around $230, which definitely puts the MK850 in the more expensive end, and probably $20-30 more expensive than other comparable keyboards that do not offer the Aimpad functionality. This means, probably to no one's big surprise, that this extra feature comes at a price.
It should be with the clear intention of using the Aimpad functionality if you are to contemplate purchasing the MK850. If you're not planning to use this feature, then there are several alternatives available from Cooler Master and other companies that would make more sense. Cooler Master's MK750 shares basically all the same features, apart from the Aimpad functionality, and can be found for around $75 less than the MK850.
So, we arrive at a final score of 8 out of 10 for a nice but quite expensive keyboard.
It's nice to see Cooler Master exploring new things, and moving towards more innovative features rather than just cramming in more RGBs or to make things unnecessarily complicated.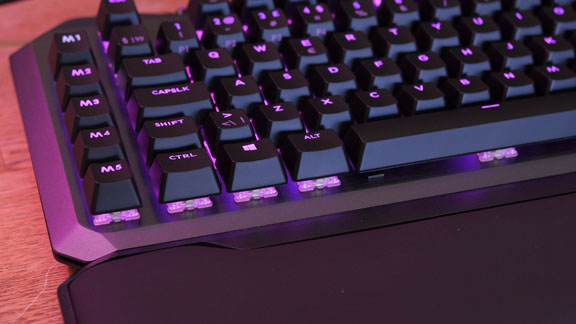 The analog options might be targeted at a minority of gamers on the market, but it's cool to see the feature added without having to compromise on other aspects that one connotes with a modern gaming keyboard.
Pros:
Nice design and super build quality

Good adjustability options for both keys and RGB lights

Analog input is an advantage in certain games
Cons:
The scroll wheels are not working optimally

The price is in the high end
Final score: 8 out of 10