AUTHOR : Berleburg
PUBLISHED : 2020-03-30 13:36
MSI Optix MAG272CQR - 165 Hz Gaming Monitor
It's time to have a look at a new monitor from MSI. It's the Optix MAG272CQR, which is a gaming monitor featuring a 27-inch display and supports a refresh rate up to 165 Hz.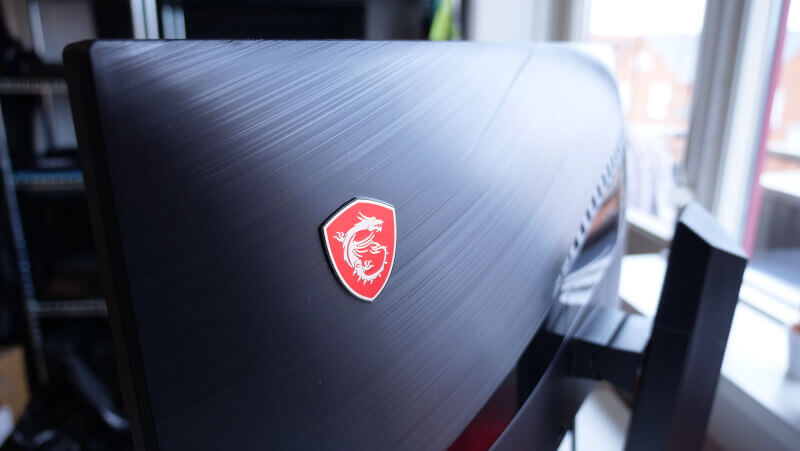 There's no way around the fact that the monitor is a cornerstone of any gaming setup. It is, after all, through it that we experience all of our games, and without a good monitor the potential of a beefy graphics card is wasted.
Luckily, there's constant development within the monitor market with the boundaries of specs and new technologies seeing continuous progress. In turn, this also means that you have to be mindful when you are in the market for a new monitor since it can be quite overwhelming to navigate through with all of the specs, features and terminology that the various manufacturers are constantly bestowing their new products.
We've recently created a walkthrough of some of the things that you need to know about when picking a monitor for your gaming setup. You can read it right here.
The Specifications of the MSI Optix MAG272CQR
The monitor that we'll be looking at today is part of MSI's MAG series of gaming monitors. Let's start by having a look at the specifications of it.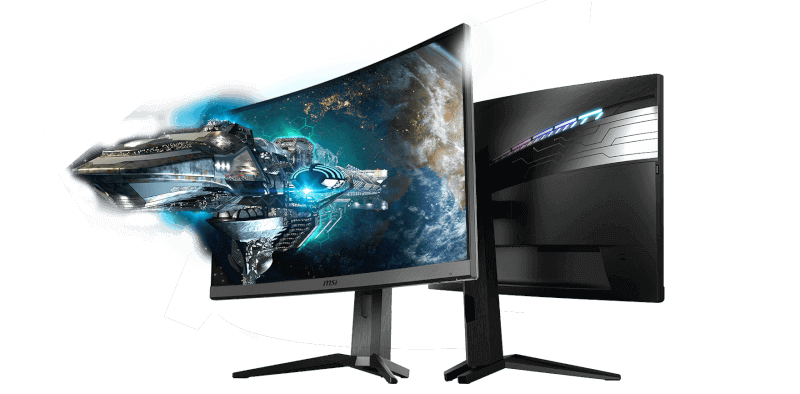 Panel Size: 27" (69 cm)

Panel Resolution: 2560x1440 (WQHD)

Refresh Rate: 165 Hz

Response time: 1 ms

Panel Type: Samsung VA

Brightness: 300 nits

Aspect Ratio: 16:9

Curvature: 1500R

Contrast Ratio: 3000:1

Display Colors: DCI-P3 / sRGB 90% / 100%

Video ports: 1x DP (1.2a) 2x HDMI (2.0b)

USB ports: 2x USB 2.0 1x USB 2.0 Type B 1x USB Type-C

Audio ports: 1x Earphone out
The main selling points of this monitor, though, is the 165 Hz VA panel with a resolution of 2560x1440 and a response time of 1 ms. On top, you get AMD FreeSync, which is also a nice feature to have. MSI claims that the MSI Optix MAG272CQR monitor is HDR Ready, but with the restricted brightness of merely 300 nits, we are far from the 1000 nits that is required in order to achieve true HDR. So I choose to more or less disregard this aspect all together. It's more of a promotional feature that looks good on the box rather than a functional HDR feature that will impact your viewing experience.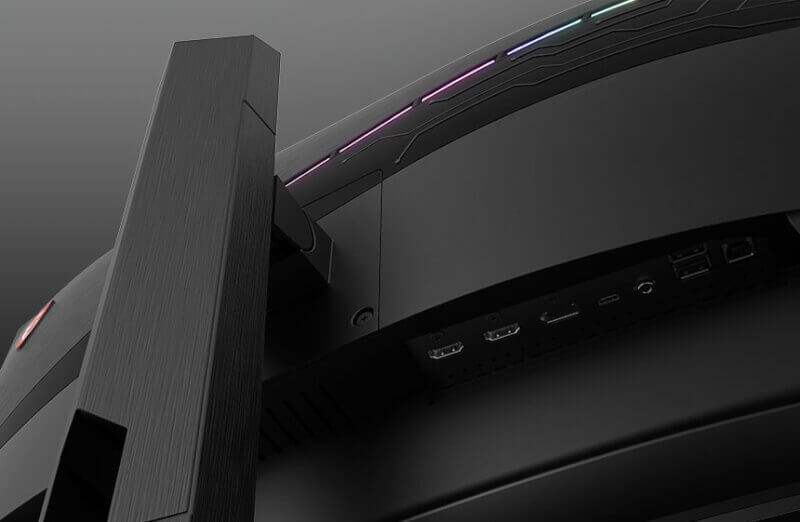 The connection options are fine with a single DisplayPort and two HDMI ports. On top of that you also get USB Type-C if you, for instance, have a laptop that supports it.
The USB Type-C interface will support both the video signal, but can also charge your laptop with its 5 V and 3 A.
The Design of the MSI Optix MAG272CQR
If we take a look at the look and design of the MSI Optix MAG272CQR, it comes with a relatively subtle design, especially for a gaming monitor. This is of course a subjective matter, but overall, there's been a tendency of designing gaming monitors in a very aggressive and elaborate way.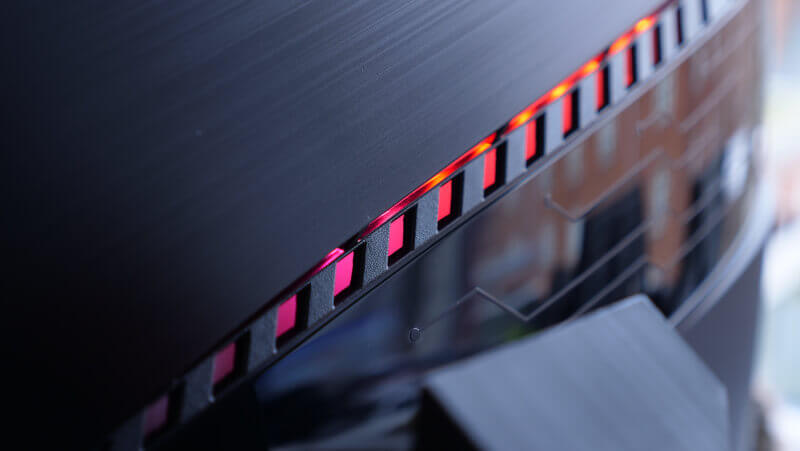 That's not as much the case here, though, where the most elaborate gaming element is the subtle RGB light on the backside of the monitor. So even though it's not that significant, it would seem that it is really hard to avoid RGBs on gaming products these days.
On the front, there's nothing that will distract you from your games. It's a monitor with a nice slim bezel at the top and on the sides, whilst it's a bit thicker at the bottom. In reality, the physical bezel is only a couple of millimeters thick, but there's the dark area at the border of the image that adds an extra 6 mm to the bezel and thereby increases its footprint overall.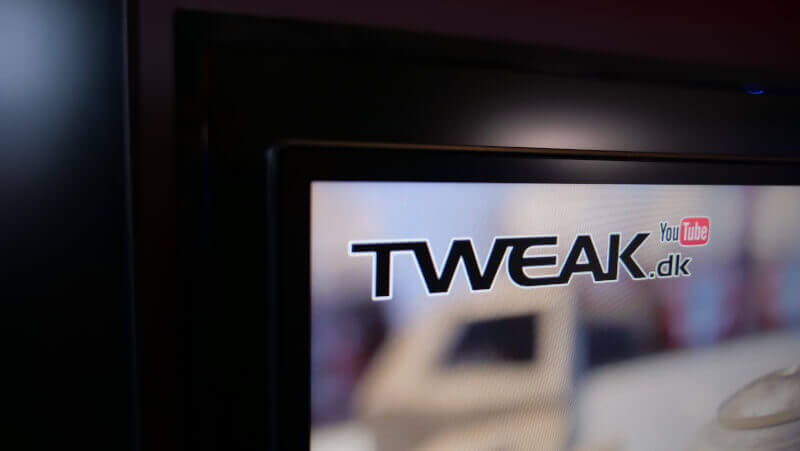 The bezel is 8 mm thick, which is reasonable and makes it look quite good.
There's a subtle MSI logo at the bottom along with a power indicator LED, but other than that nothing really jumps out.
The stand is made from a robust metal that feels stable and which makes the monitor stand firmly one the table. The monitor can be adjusted 130 mm in height and from -5° to 20° tilt, but it cannot be rotated, which probably isn't relevant in most cases anyways.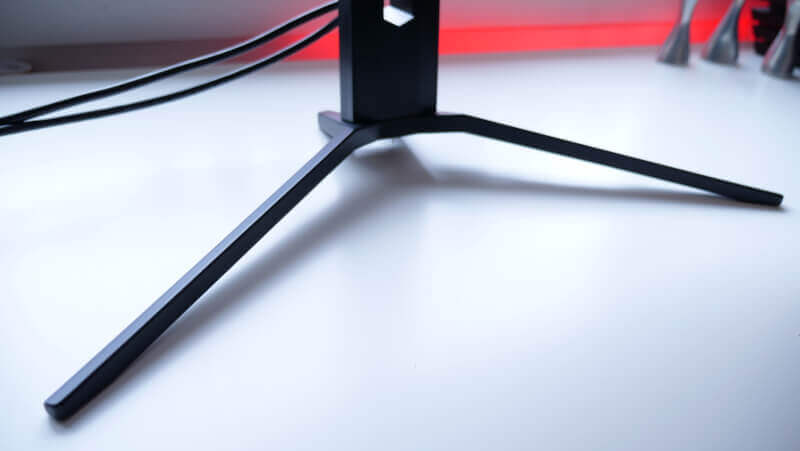 Should you be so inclined, the monitor also supports a standard VESA bracket so that it can be attached to a wall or a third-party arm.
The materials of the MSI Optix MAG272CQR are primarily black in a brushed look with the exception of a single black area on the backside of the monitor, right underneath the RGB lights. This makes the design a bit more interesting.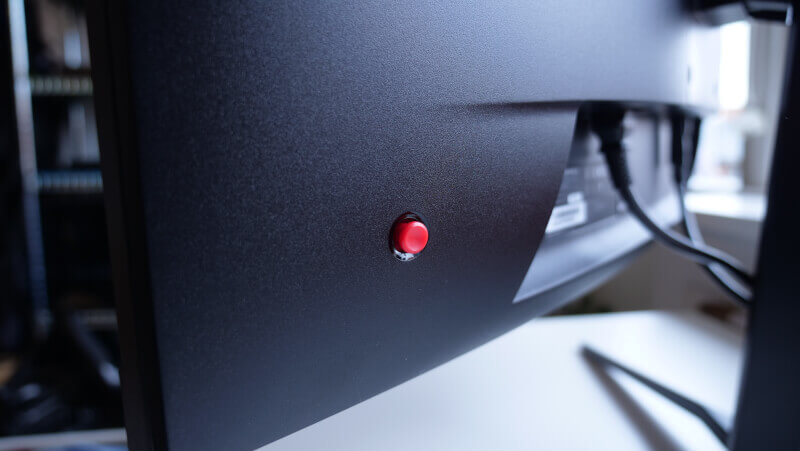 It's also on the backside that you find the small joystick that is used to navigate the on-screen menu. It's placed quite far into the back of the monitor, which can make it a bit difficult to reach. Especially if you choose to wall-mount the monitor. I would have preferred if it had been placed closer to the edge, but that's only a smaller criticism. It's not that often that you will need to use it anyways once the monitor is up and running.
The Test of the MSI Optix MAG272CQR
During my testing, I've used the monitor for a range of different tasks. I've used it for common desktop purposes including web browsing and watching Netflix and YouTube. However, gaming has been the primary focus, which is also in line with what this monitor is designed for to begin with.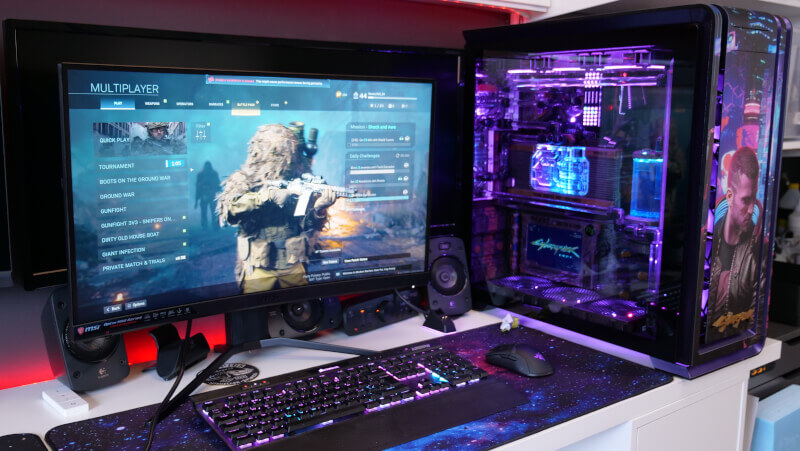 I've played a number of fast-paced shooters like Call of Duty in order to test the 165 Hz panel. On top of that, I've also tried out the monitor in some slower games like The Witcher 3 and Tomb Raider, in order to see how well it performs in terms of colors and contrast.
In both types of games it has been a true pleasure gaming with this monitor. The 165 Hz are perfect in games like Call of Duty. I've tested on a system equipped with an Nvidia graphics card, but during my testing, I encountered no issues with making it work with FreeSync. This is even despite the fact that this particular monitor is not yet on Nvidia's list of officially supported monitors.
At no point did I experience any ghosting, and in general, I just had a nice and smooth gaming experience. Even when I was scrutinizing more than you normally would.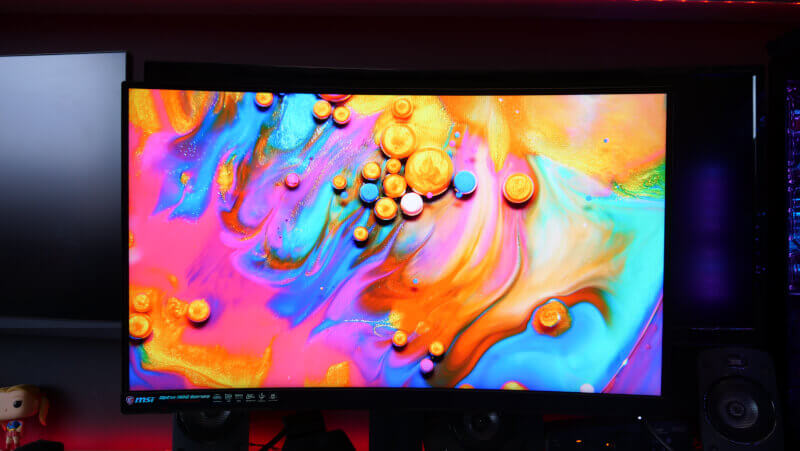 The colors and the contrasts levels in particular are some of the better ones that I've seen, and I have nothing negative to remark on in that regard. We are of course not really close to the image quality that you'd be able to get with a true HDR monitor or one that has Dolby Vision, but for a monitor of this class and price range, it delivers a solid performance.
The menu is easy and intuitive to use via the small red joystick on the backside. It offers a wide range of customization and configuration options. MSI has prepared a number of profiles ranging from gaming to professional use.
Personally, I steer clear of those kinds of presets since I prefer a more standard look, which I find that this monitor delivers quite well. In my opinion, you often get wrong color reproduction or too much sharpness, when you start messing with these presets.
That is of course a question of personal taste, and you might want to check them out anyways in order to see if there's a preset that suits your style.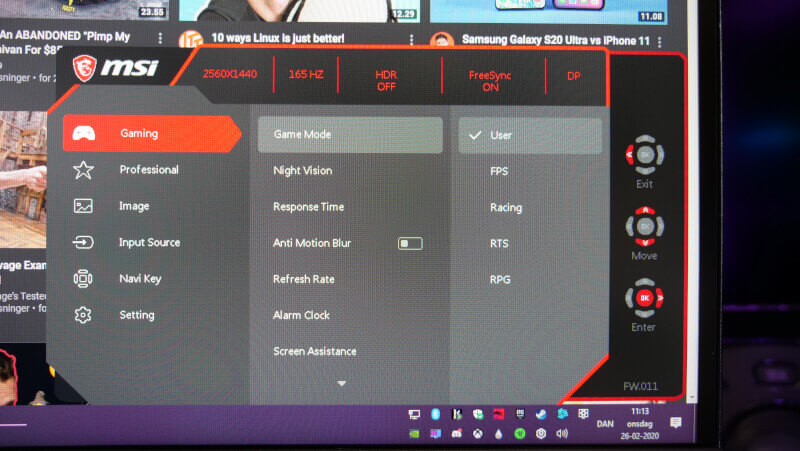 Alternatively, you can also just set up your own personal profile with the option of adjusting brightness, contrast, sharpness and color temperature.
You also have the option of using Anti Motion Blur. It works in the way that it adds black frames that reduce any potential motion blur that might occur during gaming. This comes at a price, though, since it means that you cannot use FreeSync at the same time, and due to the black frames, the image will appear darker overall.
I would recommend that you do not enable this feature unless you encounter a problem that is only solved by using it. During my testing, I didn't experience any ghosting or motion blur, and nothing else or similar that in any way, shape or form affected my gaming experience.
As previously mentioned, HDR is also an option that you can enable. I briefly tested it in Tomb Raider, which is one of the few titles that supports HDR. However, as I touched upon earlier this is really a reduced and underwhelming implementation of HDR, and it did nothing to improve the experience.
Many of the colors simply become washed out instead of improving, and because of the low brightness of around 300 nits, it wouldn't do much in terms of contrast ratios either. As such, this is another feature that I recommend that you do not enable.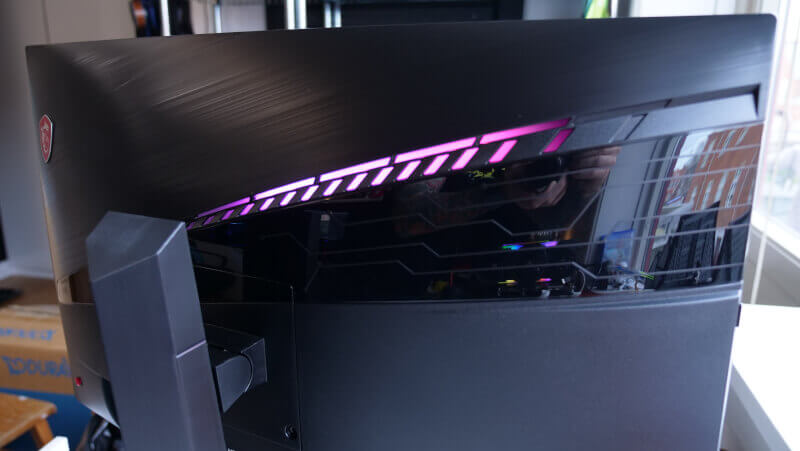 With that said, it has overall been a really nice experience to game on the MSI Optix MAG272CQR monitor. MSI has done a great job with this one.
There are a few caveats related to the configuration settings that I mentioned that could've been easily avoided, and I also find the inclusion of RGB lights on this monitor a redundancy. Then again, I've always had my monitors placed against a wall.
The curved panel is another thing that I could've done without. On a wider panel it would make more sense, but to have it here neither added to nor detracted from my experience.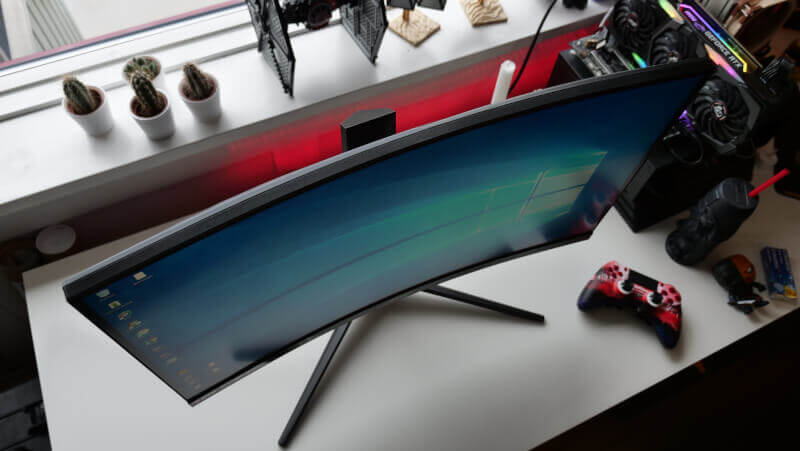 However, it's a relatively subtle curve of only 1500R, so it's something that doesn't negatively impact this review since it's easy to ignore.
Price
At the time of this writing, the MSI Optix MAG272CQR is available to purchase for $399. Compared to other monitors that feature the same features and specifications, this is a really good price. Similar monitors from e.g. ASUS or AOC are in some cases $100 more or higher. This makes the price of the MSI Optix MAG272CQR really good.
Conclusion
On paper, the MSI Optix MAG272CQR is a really good monitor. A resolution of 2560x1440 combined with FreeSync, 165 Hz and a response time of 1 ms is a fantastic sweet spot for gaming. The size of 27" is also adequate for most gamers.
Luckily, it's not just on paper that MSI delivers with this monitor and I've had a truly great time trying out the Optix MAG272CQR.
The VA panel strikes a good balance. It allows for speeds close to those of TN panels, but still delivers good contrasts and color reproduction, which means that you'll have a great experience in both fast-paced shooters, but also if you are simply looking to get a nice visual result.
If only MSI would just let go of the whole HDR thing since what this monitor delivers in terms of HDR is nowhere near what can be categorized as a good HDR experience.
HDR is by no means necessary to ensure a good gaming experience, but it would seem that MSI, along with a number of other manufacturers believe that it is a worthy feature to promote.
Aside from that the Optix MAG272CQR is still a very solid monitor pick. Especially when you keep the price in mind, which is lower than that of competing products that feature the same specs.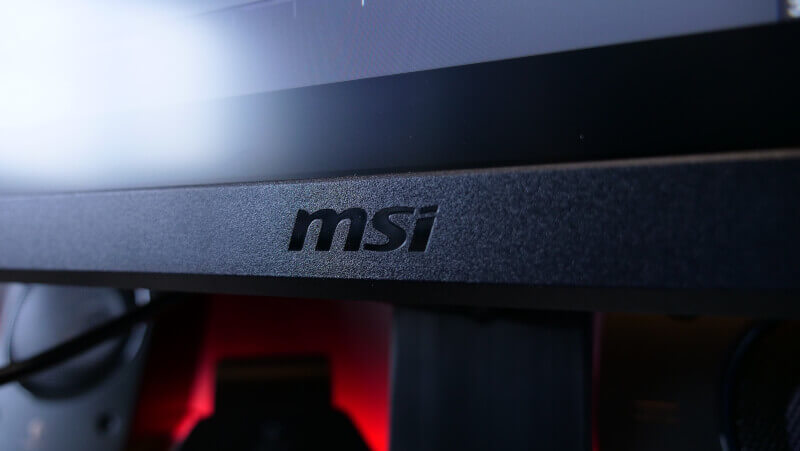 MSI has put together a very reasonable monitor with some great specifications. At the current pricing, it's most definitely a monitor worth considering if you're in the market for a new gaming monitor.
We arrive at a final score of 9 as well as our Great Product Award.
With 2560x1440, 165 Hz, a response time of 1 ms and great colors, one can only be very satisfied.
Pros:
Cons: