AUTHOR : Tweak News
PUBLISHED : 2019-01-09 12:15
CES 2019: Corsair ready with lag-free mousing, Ironclaw & M65 Elite
Corsair are planning to change the game with a brand new lag-free wireless mouse. They also have a few more electronic rodents up their sleeve.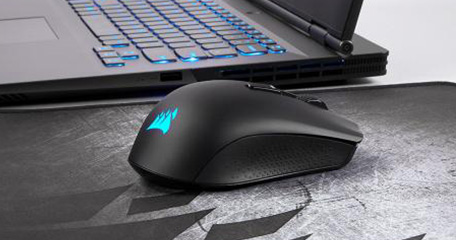 It's every true gamer's nemesis: Lagging. Which is why many enthusiasts frown upon wireless devices. Corsair have a plan to change the game with a brand new lag-free wireless gaming mouse, called Harpoon RGB Wireless.
The new mouse device is built around a 2.4GHz Slipstream Wireless connection that, according to Corsair, which offers a latency of less than 1 ms. So, if you're missing the opponent in the heat of combat, you might have to think twice before blaming Corsair.
Harpoon RGB Wireless is also launched in a Bluetooth version.
Corsair have fitted their Harpoon with a 10,000 DPI optical sensor, six programmable buttons, and, as you would expect, a big load of customizable RGB lighting. The mouse has stamina for up to 60 hours of gaming before needing a battery reload, and costs are affordable — $50. This may very well be a deciding factor in winning the favor of consumers.
If you are looking for alternatives to docking the mouse's tail, Corsair have made other announcements. First, we have Ironclaw RGB.
This ferric nail is ferocious, with an 18,000 DPI sensor, seven programmable buttons, and — of course — RGB. On top of that, Ironclaw RGB is considerably larger than the normal device. Big claws need big paws.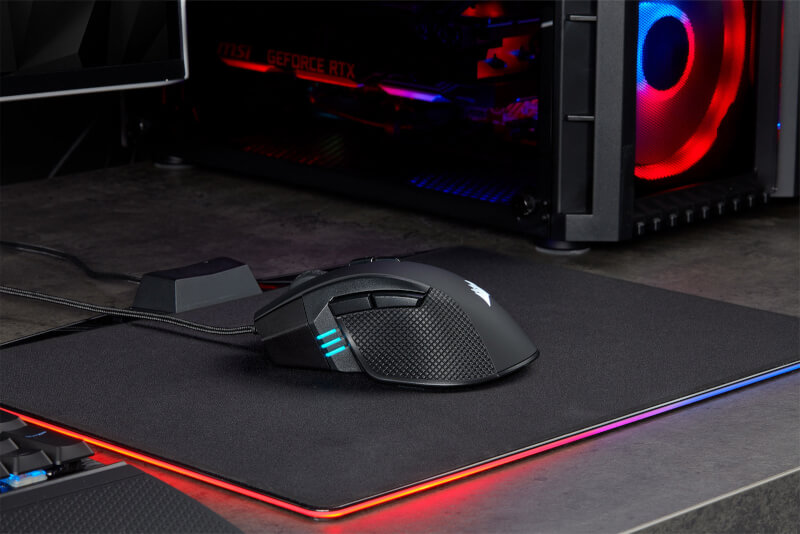 M65 Elite is another new addition to the Corsair mouse collection. It upgrades the regular version of Corsair M65 by introducing the Ironclaw sensor, losing a bit of weight and redesigning the side buttons.
These are priced at $60 and can already be purchased.
Our TweakReviews coverage of CES 2019 has been made possible by Plantronics. Visit Plantronics and see their wide selection of headsets for both professionals and gamers alike.